Zoleka Mandela shows off her husband: Pictures
Zoleka Mandela shows off her husband: Pictures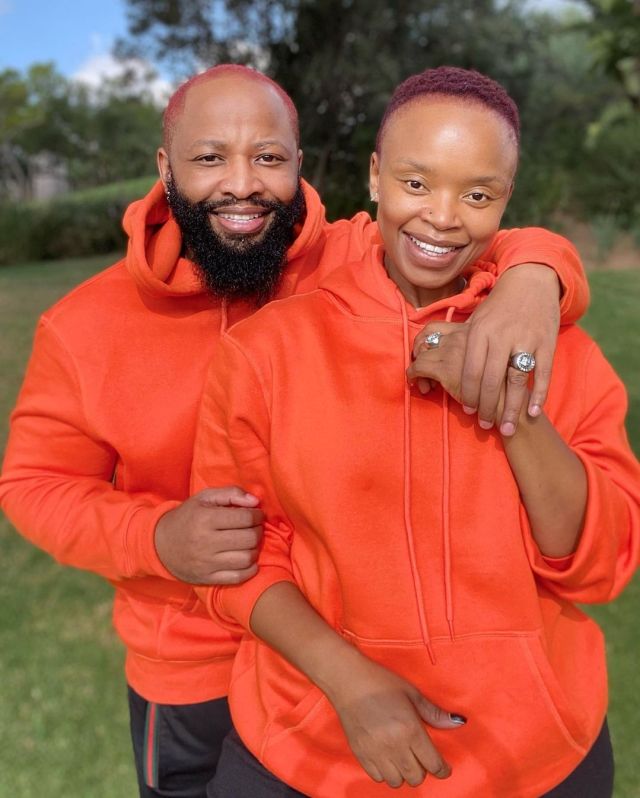 Cupid's arrow has landed on Zoleka Mandela! The poet and activist is love struck and she is not afraid of flaunting her new beau. The mother of five is content with finding love in a man who is so much like herself.
Zoleka first shared sneak peeks of her new man without showing his face. Now, after months of dating, she has finally decided to show his face and captioned her recent post with a lengthy love letter to him.
Starting off her post she revealed that she would have never dated a Xhosa man who is replica of herself. She describes herself as an "as* h*le", who is very stubborn and self absorbed. But now, she has found someone who is just like her and she is in love.
"What have you done to me!!! Like, actually just DATE me forever!!! I don't care what I said a few months ago, the Devil is such a liar and you've changed my mind!!!
"You're so full of crap like me, never one to pretend, very stubborn AF, s.e.xually inappropriate and temperamental like I am. So self sufficient, and an a**hole like me to those that need to very quickly remove themselves from my orbit, our orbit. Like me, when you're done – you're like really done and so incredibly bossy too," she wrote.
Zoleka describes her man as an eye candy who knows what he wants in life. "You love and feel just as intensely as I do, hot and sexy AF (all the time) and are pretty much everything you think and say you are, just like me. Also, we both don't like being told what to do, we prefer our own company and act before we think!!! There is just way too much of me that I see and feel in you, so much I still want to feel and experience with you!"