Zoleka Mandela shares photo of a 4D scan of her baby
Zoleka Mandela shares photo of a 4D scan of her baby
Zoleka Mandela has shared the first look of her 6th child.
The star recently announced she will be expecting her baby with her partner Andile Cana and many of her fans had mixed reactions regarding the news.
Well, she has shared first look at baby Zingce by showing a picture of a 4D scan of her baby.
Many of her fans love her as she literally always smiling and her pictures and videos online and we would imagine she has the same lively personality in real life.
Zoleka posted about how happy she is to see that her baby is smiling already. She feels blessed and said she wouldn't change anything for the world, even though she has been through some pretty dark moments in the past.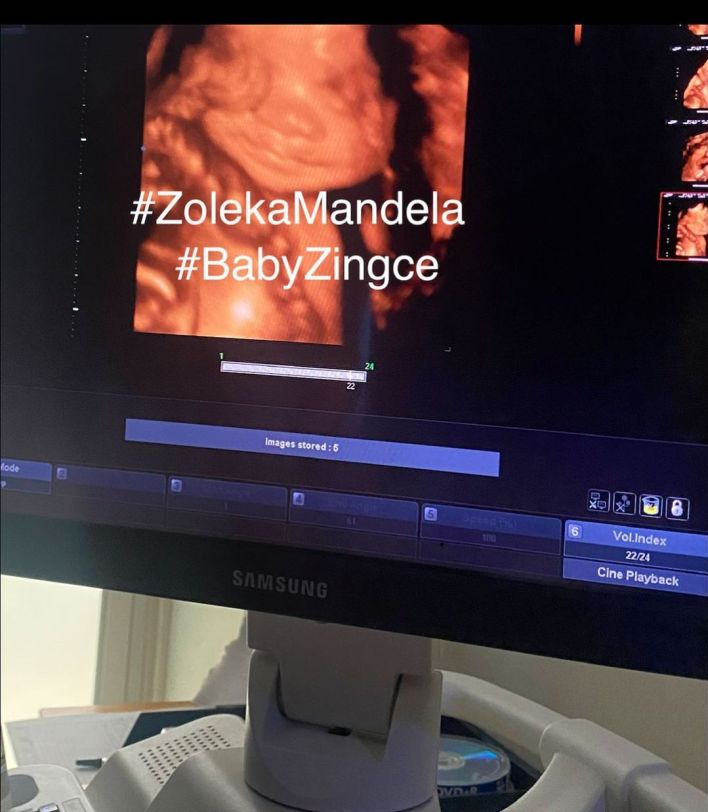 "24.01.2022 … And whenever I lose my smile, I'll always remember that I still have yours, Zingce! OMG!!! Queens, my baby's always smiling … I'm literally smiling on the inside too … I think that this is my smile !!! This was today's 4D scan!!! Today's reminder of how truly blessed I am, just this way … I wouldn't change any of it for the world!!! #BabyZingce #ZolekaMandela #41YrOldMotherOf6" she wrote.