Zoleka Mandela joins Tinder looking for a wealthy man to take care of her
Zoleka Mandela joins Tinder looking for a wealthy man to take care of her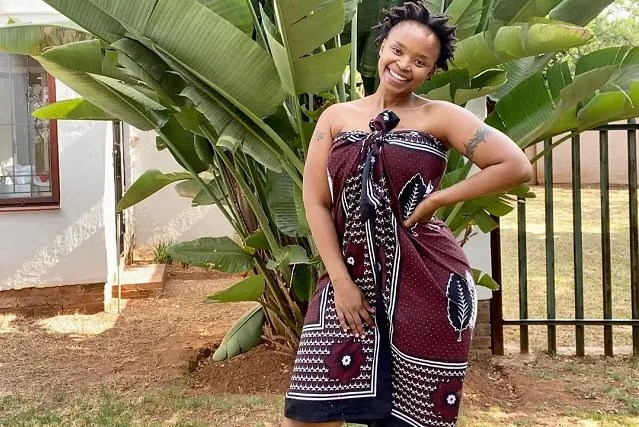 South African writer and activist, Zoleka Mandela has taken to her Instagram to express her desire to swipe right and left on Tinder in the hopes of finding a rich man ('with affiliations to the ANC') who can take care of her before she dies.
Zoleka who revealed that she is battling cancer for the third time after it returned in August, shared with her followers on Instagram the conversation that took place between her and her son, Zwelami after she told him that she had downloaded Tinder.
"Delete that thing," he told his mom.
"But how am I going to find the RICH man to take care of me before I die?" she asked him.
"Baby, look what I downloaded today. Zwelami: Delete that thing! Zoleka: But how am I going to find the RICH man to take care of me before I die? Zwelami: That thing is just like Only Fans. Zoleka: But you told me not to do Only Fans and I won't but I'm going to do Tinder, it's just that even if I put my details, they'll think they're being catfished. Zwelami: True. Mom, you need to go to those ANC events, that's where the rich men are! *** END *** My life is a movie, for more TEA on my prospective dates with money oriented males, please stay tuned!!! 🤣 So what does someone like me enter for their details on Tinder? Terminally ill, single mother of 6, looking for a rich man (with affiliations to the ANC) to look after her before she dies? I'm asking for a friend? 😂 #TerminallyFree" She added caption