Zodwa Wabantu's confession about terminating 11 pregnancies leaves Mzansi speechless
Zodwa Wabantu's confession about terminating 11 pregnancies leaves Mzansi speechless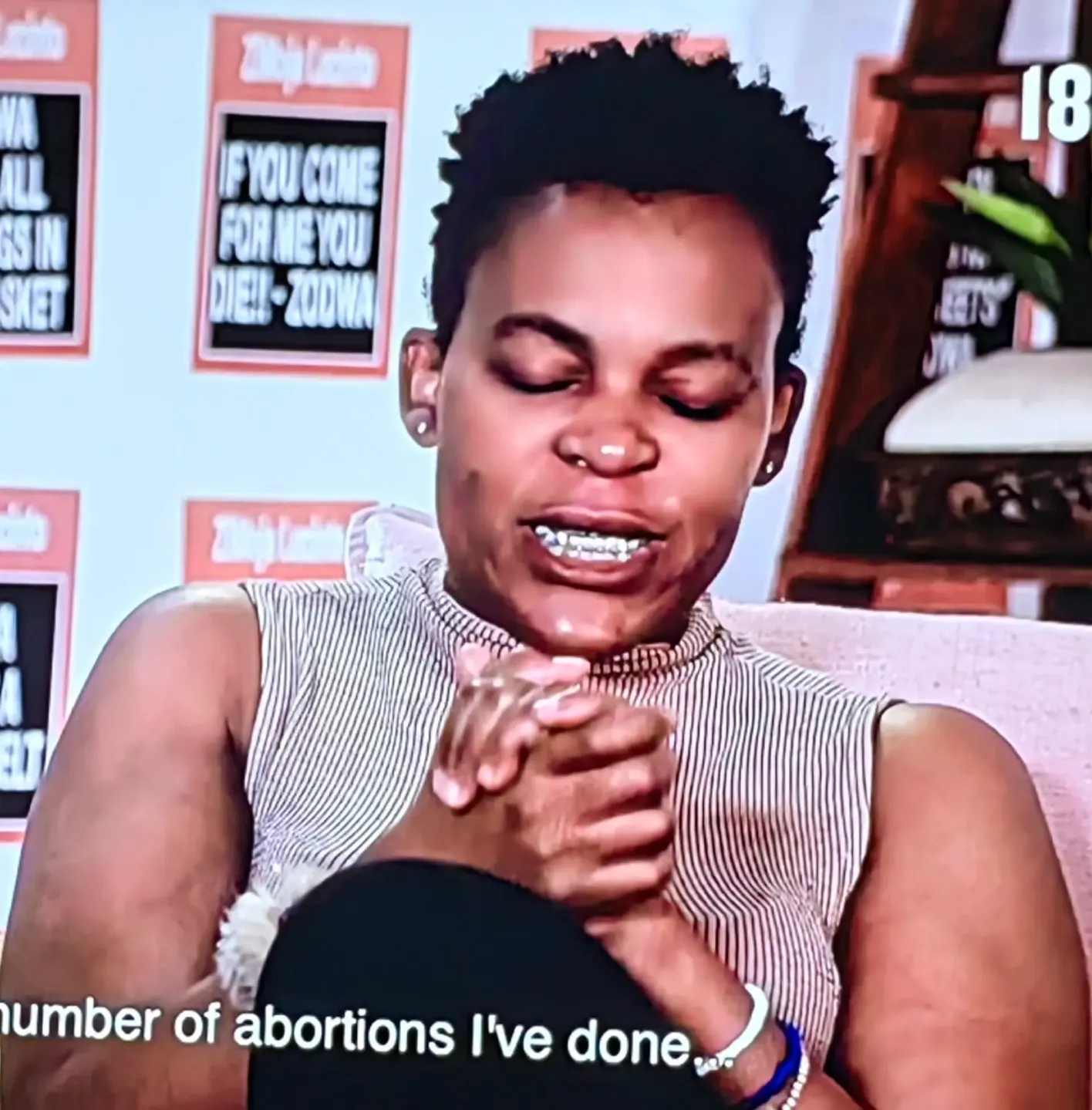 On Saturday's episode of Zodwa Wabantu's reality show, Zodwa Wabantu: Uncensored, Zodwa Libram told viewers that while she was out for a good time, a mysterious man approached her and told her that she needed to buy clothes for children.
Zodwa said this confused her because she did not know what it meant so she called her traditional healer, Mshunqisi. He then told her that it meant that she either had a miscarriage or an abortion.
While shopping for clothes in preparation for the cleansing for her children, Zodwa then dropped the bombshell that has her trending on Twitter and said that in her lifetime she has terminated about 11 pregnancies.
"Me to you, the number of abortions I have done in my entire life are about 11," the exotic dancer explained.
Zodwa also said that because she does not know the gender of any of her children, she decided to buy a mixture of colours, those being blues, pinks, and yellows.
The mother of one said she did not want to exclude any of her children so she had to buy a lot of clothes so that none of her kids feel excluded.
Zodwa's traditional healer explained to her, "If a child passed away because of a miscarriage you need to acknowledge and cleanse that child. That child is also treated as a child that is living"
The traditional healer says that it is important for one to acknowledge, cleanse and speak to these kids.
He said most men do not know that their girlfriends terminate pregnancies and as such they fail to secure a job amongst other things.
"It is important to do a cleansing because if you don't, the father of that child will suffer" said the traditional healer
Her sister chimed in and said she does not believe that Zodwa has had that many abortions. She said she is a witness to only one termination and that was when Zodwa still lived at home.
The socialite and her traditional healer then prepared sweets, biscuits, and milk for the departed kids. She apologized to the kids and told them to share the sweets and be good to each other.
Zodwa Wabantu aborted the whole Province. #ZodwaUncensored

— Man's NOT Barry Roux  (@AdvoBarryRoux) October 8, 2022
No secrets to the grave whatsoever . None. #ZodwaUncensored

— Pontsho Malatji (@pontsho_mp) October 8, 2022
11 what? Why are they telling us this? 😭🤣 #ZodwaUncensored

— Karabo Mokgoko 🦄🌞 (@Karabo_Mokgoko) October 8, 2022
I need clarity.. is it clinically possible to have 11 abortions? #ZodwaUncensored

— Mr. Morale & The Big Steppers🦋 (@Candle_Kerese) October 8, 2022
Watch the next episode on Moja Love, channel 157 on DStv on Saturdays at 20:30.