Zodwa Wabantu joins politics
Zodwa Wabantu joins politics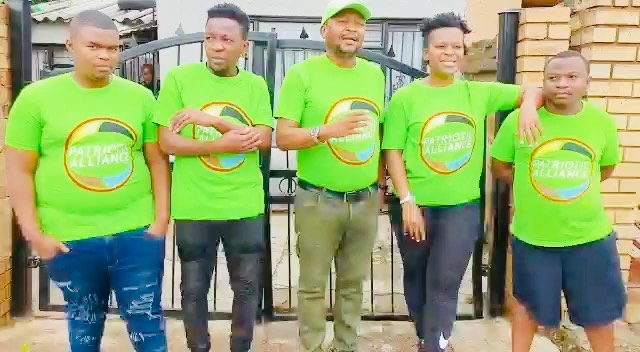 Popular dancer and entertainer Zodwa Wabantu has joined politics. She's now a member of Patriotic Alliance (PA) in Joburg, which she joined on Sunday, 31 January.
"I'm happy. This is my new home. The good thing is that I will have a voice.
"I thought thoroughly before I considered taking this road of politics as it is sometimes rough," she said.
She said PA served the interests of people.
She said her phone has not stopped ringing since she joined the party.
"Being a politician and joining PA is a dream come true. I feel at home and at peace," she said.
Zodwa said she met the top leadership last month, which was represented by Kenny Kunene.
"I was convinced this is the only political party that is relevant in South Africa in this day and age. The party's commitment to the upliftment of communities is what impressed me most.
"Remember I'm a township girl and I spend a lot of time in the kasi. It breaks my heart to see the misery that people in kasi go through despite them voting in every election," she said.
Zodwa said she's convinced the PA is introducing a new form of politics, which is people-oriented.
"Most people fear change, but why cling to a political party that has done nothing for you and has demonstrated that its leaders come first not the people," she said.
Besides focusing on her new home, Zodwa is busy with her business, which sells chickens and eggs in Gauteng, Mpumalanga and KZN.