Zizo Beda's husband Mayihlome Tshwete address divorce rumours
Zizo Beda's husband Mayihlome Tshwete address divorce rumours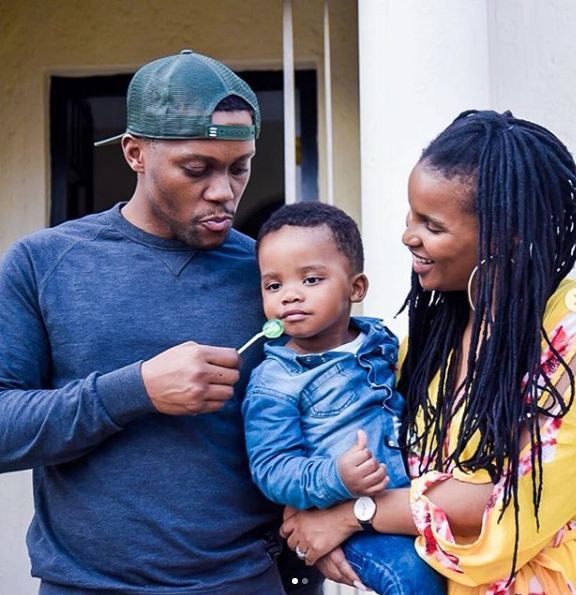 Former Home Affairs Spokesperson Mayihlome Tshwete and TV personality Zizo Beda's marriage has been under a microscope for some years now
Rumours of a separation, and then a divorce, were reported between the pair by several publications since 2017 but nothing was confirmed.
Recently, however, when Zizo Beda started trending on Twitter for her preaching, Mayihlome stepped in to defend her.
A video of Zizo preaching the word of God who met with criticism and trolling on Twitter, with many claiming that she is high or going through a very tough time to be talking like that. This is when Mayihlome tweeted in her defense, making it clear that Zizo has had the gift of preaching for years.
She has always had the gift….she just expressed it differently …not sure about the mockery coming from some of you who failed school orals titled " What Did You Do Over The Long Weekend"🙄

— Mayihlome Ihlasele (@MTshwete) May 28, 2021
Naturally, he was applauded for this act because a man who defends his "wife" is honourable. However, Mayihlome poured cold water on claims that Zizo is his wife. He replied to a few tweets, explaining that he defended her because she is the mother of his son but he is not married.
Me I love how you fighting for your wife https://t.co/aNdqT48wb7

— George Beanie Tunji (@DamnVince_) May 28, 2021
A man….standing up for his wife ♥️♥️♥️🙌🏾 https://t.co/VrxvMUburO

— Bunny (@Ntutu_P) May 28, 2021