Zinhle Mabena left our son mentally challenged – Family fumes as police case disappears
Zinhle Mabena left our son mentally challenged – Family fumes as police case disappears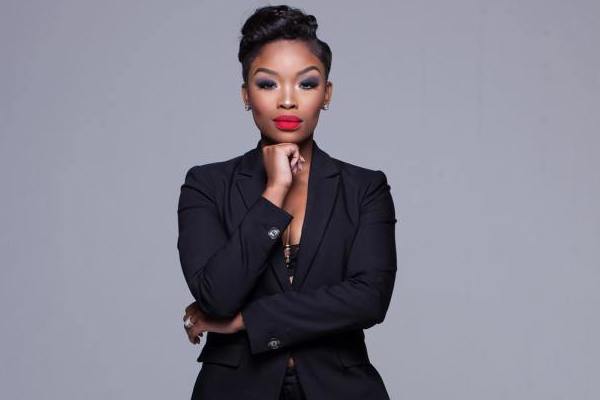 Family of alleged victim gutted that no one has been held responsible.
Four years after a fateful motor vehicle accident, a family in Vosloorus, Gauteng, is still fuming about the collision involving Isibaya actress Zinhle Mabena that allegedly left their son mentally challenged.
Mabena, who plays the villain Sihle in the Mzansi Magic soapie, was driving a luxury silver Porsche Panamera belonging to her husband, Robert Ngwenya, in Boksburg when she allegedly crashed into a red Toyota Corolla, injuring one of its occupants, in March 2017.
The family, which cannot be named for fear of victimisation, has alleged that their 33-year-old son almost lost his life when the car he was travelling in was hit by Mabena's car.
"After the accident, we were told that she thought she was [being] chased by some people and that is why she was speeding. He [the alleged victim] was someone who was self-employed and was very independent, but now he cannot do anything for himself. His life has changed," the man's sister told City Press.
After the accident, the man was admitted to Thelle Mogoerane Hospital in Vosloorus, where he stayed for weeks.
Mabena had not responded to an email sent to her requesting comment and did not answer her phone or respond to text messages by the time of going to print.
She did not even once come to the family to say sorry or ask what she can do to help ease the trauma that happened.
MF Autobody in Boksburg confirmed towing the Porsche Panamera, which had to be written off.
Ngwenya declined to comment, but told City Press that he was aware of the incident.
"Yes, I do know about the matter. I do not know the content of the case. All I can confirm is that there was an accident involving my car," he said.
The family said that even though they did not hold any grudges against the star, they wanted her to appreciate her role in changing their son's life forever, and for her to approach them personally.
"We only heard through calls that she is someone famous. She did not even once come to the family to say sorry or ask what she can do to help ease the trauma that happened. My brother has not received any form of therapy since the accident. His life has changed so much since the accident and no one was held responsible for this," another sister said.
The man's father, who is his primary caregiver, was said to have gone to the local clinic to collect medication.
On Thursday, City Press was alerted that the father had been admitted to hospital and died a day later.
"Dad was the only person who was taking care of our brother and making sure that he was fine. He helped him heal since the accident and has been the one handling all his medical issues and trying to get him any form of help," the young man's sister said.
A case of reckless driving was allegedly opened at the Boksburg Police Station. However, police spokesperson Kay Makhubela said there were no records of Mabena's case in the system. 'It [the case] can't come out in the system if she was not charged."
He added that a possible charge could be that of negligent driving.