Zandie Khumalo attacks actor Sello Maake KaNcube
Zandie Khumalo attacks actor Sello Maake KaNcube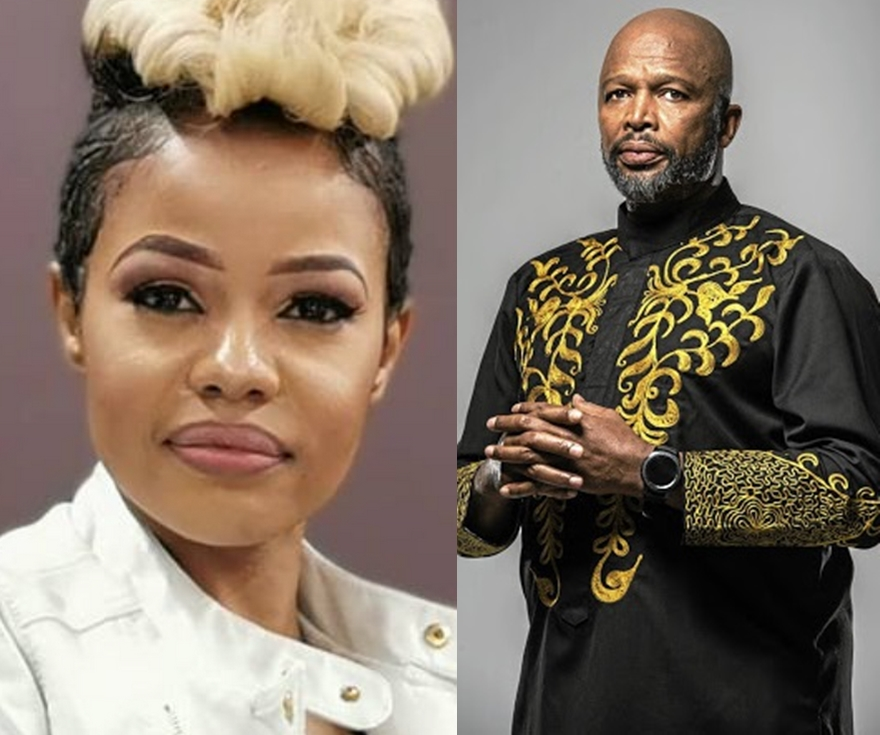 Ex-The Queen star Sello Maake KaNcube has reacted to his twar with Kelly Khumalo's sister, Zandi Khumalo-Gumede about the Senzo Meyiwa trial.
The actor Sello Maake KaNcube rubbed singer Zandi Khumalo-Gumede the wrong way this week when he sympathized with the Meyiwa family on Twitter.
Maake KaNcube tells Zimoja he applies wisdom whenever he reads something or before he comments on anything, whether about him or a stranger.
"I try to exercise emotional intelligence when I read anything on social media or any publication for that matter. Upon reading her post, I felt more sorry for her than angry. "
He also tells the publication that it is not his responsibility to go around reprimanding ill-disciplined children, hence he ignored the singer's insults on social media.
"I'm not one to reprimand other people's children, that's a job for their parents. As parents, all we can do is try to raise our children the best way we know how but that doesn't mean we must be held accountable for how they turn out or behave in society at large."
The actor Sello Maake KaNcube also tells the publication that he's never met Zandi Khumalo-Gumede and doesn't think they will.
"I don't know the lady in question. My tweet was more emphatic towards the Meyiwa family as a whole."
The Senzo Meyiwa trial saw another postponement this week after Zandi brought an application to stop the media from covering her testimony live but it was decided that her visuals should not be shown but her audio could be captured.
Did I touch a never? Motor, sensory or autonomic but judging by your response it's all 3! Don't make noise on social media and rather improve your argument.

You have bigger issues to deal with than le khehla! Bye Sophie!

— Sello Maake kaNcube -Archie Moroka ☺️ (@sellomkn) May 16, 2023