Zandie Gumede's son finally meets his aunt, Kelly Khumalo
Zandie Gumede's son finally meets his aunt, Kelly Khumalo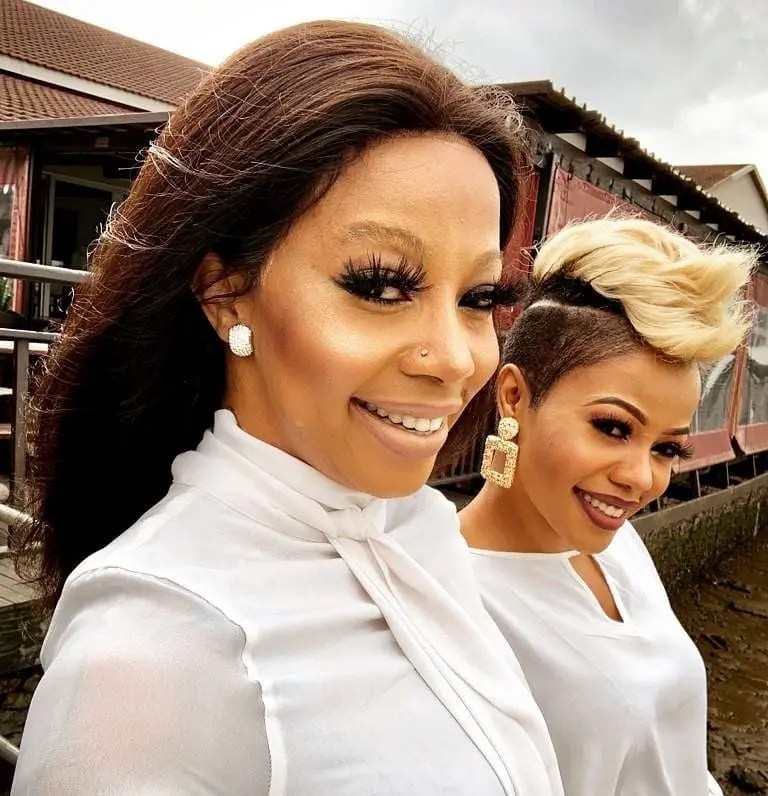 South African singer and songwriter Zandi Khumalo's little bundle of joy is almost a year old and the star is in a reflective mood when she looks back at how much she doubted herself during her pregnancy.
In a lengthy Instagram post, the Ikhwela hitmaker shared how she was emotional and wondered if she was ready to be a mom.
"I had a lot of worries when I was pregnant, like 'Am I ready to be a mother? Are we ready to be parents and what am I going to teach him'/ My husband asked me one question 'MaKhumalo thina sobabili sake sahlulwa yini sihlangene'? (When have we ever been defeated by something when we join forces?) And I wept.
"I wept because I knew he was right and he continued: 'If there's one thing you need to worry about is whether he will be able to learn to differentiate between you and mamkhulu/godmother wakhe because nifana ukufa (your resemblance is uncanny)'. I wept again because I didn't see that happening at that time (mamkhulu/godmother meeting him) but today I thank God they have," she wrote on Instagram.
Zandile and her husband Hloni Gumede tied the knot in a traditional ceremony in 2016. The couple welcomed their son in August last year.
She told the publication at the time that she was treating her pregnancy like the sacred time it is for her young family and she would have kept it to herself if she wasn't in show bizniz.
"I'm a musician not a celebrity so I decided to honour my child the best way I know how, which is music and through song. This is a very sacred moment for me and my family which is why we kept it to ourselves for so long. Actually if it was up to us we would have kept this to ourselves forever but because of the nature of business I'm in I had no choice."