Zahara's ex-lover ties the knot
Zahara's ex-lover ties the knot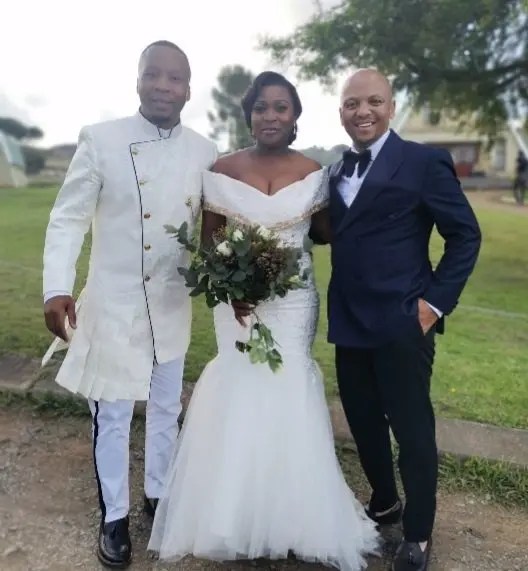 ZAHARA'S ex-lover DJ Amaza Ntshanga is officially off the market.
The Umhlobo Wenene DJ tied the knot this past weekend with his baby mama, Sbu Ntshanga.
The couple exchanged their vows at a glittering white wedding attended by close families and friends in King William's Town on Saturday, 27 November.
Jaziel Brothers serenaded the guests who came to witness the joyous occasion.
The couple met in Cape Town in 2016 and in 2018, they welcomed their twins Melo and Enzo (3).
Amaza often posts pictures and videos of the adorable twins on his social media pages.
Before meeting Sbu, the radio jock was in a long-term relationship with singer Zahara.
At the time there were rumours that he was ready to marry Zahara, and even gave her a diamond engagement ring.
The 43-year-old host of Umhlobo Wenene's Masigoduke Afternoon Drive show declined to comment about his wedding when contacted by Daily Sun. An insider revealed that the couple had struck a deal with a magazine TV programme for exclusive rights of their wedding.