Zahara receives the sweetest love letter ever – This will melt your heart
Zahara receives the sweetest love letter ever – This will melt your heart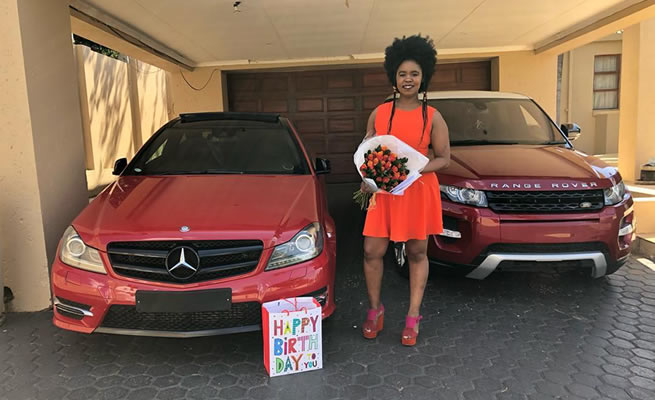 Musician Zahara has shared a heart-warming letter she received from one of her fans.
Sinoxolo Jali wrote the letter to Zahara, which was mainly about her music and personality.
She posted it on social media, and also thanked her fans for loving her.
"I received this special letter from one of my beloved supporters today. Nantsi inqaba yam yanamhlanje. Ndiyabulela ngothando lwenu ntsuku zonke," she wrote.
The letter referred to her as a star, adding that her voice had healed people.
"Hello, Country Girl. You are loved and appreciated by me. You are a star and you are amazing. You have carried your love for people, and you are gifted," it read.
"You are soft as skin, strong as a rock. You are a flower that blooms even at a desert. Your voice blessed the world and your songs healed the wounds. You are as obedient as the ocean. You are an epitome of what I wish every woman could be," it continued.
Sinoxolo continued to say Zahara must keep gracing them with her voice, that had rescued souls.
"Tolls and travails certainly did not stop you from your amazing talent. You flawlessly wear your skin. Your bones map out strength. Your resilience flabbergasts the universe. Your heart is in the best interest of your people. Daughter of the soil, you are amazing. In their constellations they might see a failure, but in my galaxy I see a star. In your universe you see an icon," it continued.
"Keep on gracing us with your soul-rescuing melody. We found our story in yours. Live to tell, I appreciate you. And I love you."
Received this special letter from one of my beloved supporters today. Nantsi Inqaba yam, yanamhlanje. ndiyabulela ngothwando lwenu ntsuku zonke❤️❤️🌍🇿🇦 pic.twitter.com/mLNT54sgxZ

— ZAHARA (@ZaharaSA) September 7, 2021