YouTuber Slik Talk Attacks Minnie Dlamini's Failed Marriage – VIDEO
YouTuber Slik Talk Attacks Minnie Dlamini's Failed Marriage – VIDEO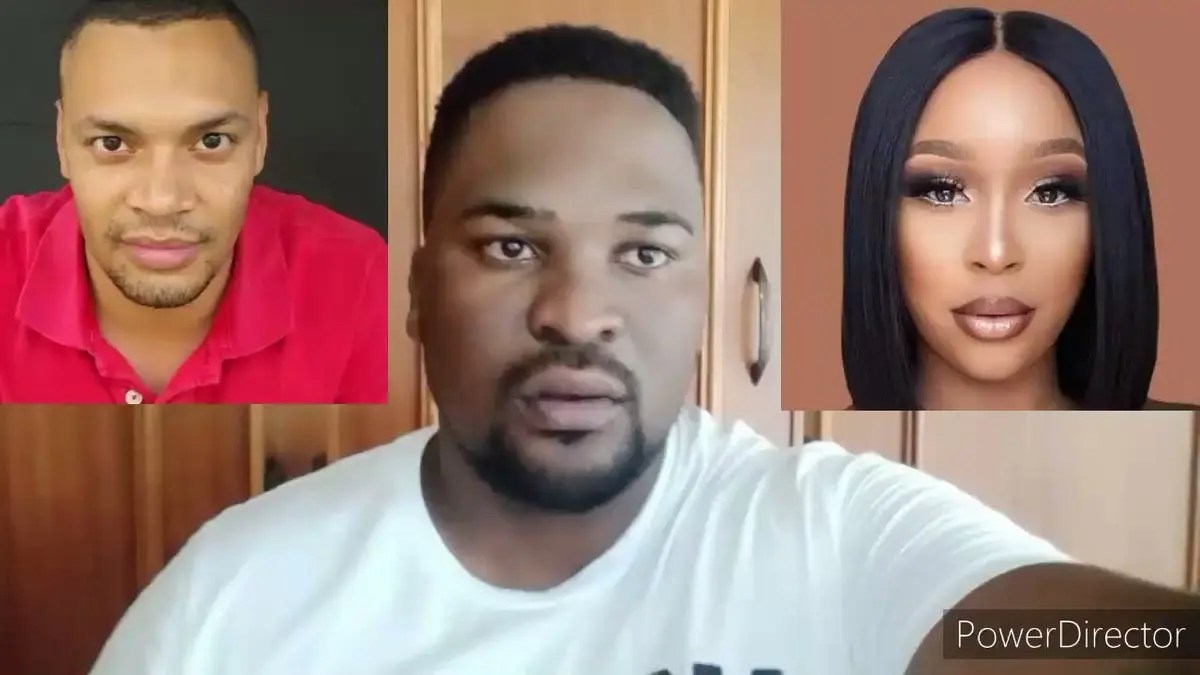 Slik Talk drops his first video since 2021 and the money hasn't made him a nice person.
He goes on a ruthless attack on Minnie and Quinton's failed marriage.
"I want to talk about how Minnie Dlamini divorces a simp and secures the bag. Minnie Dlamini, everybody knew that you were not going to last in that marriage.
"Everybody knew that you were not going to make it in that marriage. Minnie Dlamini, you have all the qualities of a returned soldier. Minnie Umdlalile. Not Minnie Dlamini, Minnie umdlalile – you finessed the guy.
"That's what happened, you secure the bag and you finessed him. See Minnie Dlamini, you bet on the wrong horse. This man is the perfect guy on paper, he has money, his light-skinned and tall."
Slik Talk says Quinton couldn't give Minnie Dlamini attention, which was the one requirement she required the most
"This man could not give Minnie Dlamini the attention that she wants. The power couple vibe. He could not meet that requirement.
"This man is a shy beta male who doesn't have the balls to speak on camera. Let's be factual, he does not have the balls to speak on camera, and his shy. Nobody knows what he sounds like and nobody has ever heard him speak and Nobody even knows his real name.
Slik adds that Minnie Dlamini was never happy in that marriage. She chose money over happiness and the result is divorce.
"See Minnie Dlamini comes from the era of the It-Girls and that is a very lonely era. We see them, the Pearl Thusi's the Bonang's of this world.
"All of them are lonely, all of them are single because they come from an era where they were put on this pedestal and every guy has to meet that pedestal.
"Boity is with that light-skinned guy and we all know that is not going to last.
"I tell you right now, Cassper Nyovest Is not checking for Minnie like that anymore. So where is Minnie Dlamini going to go from here, because let's be real?"
Minne announced her divorce on social media through an official statement.
"In the last 2 years, our family has experienced incredible joy and devastating loss. During this time, we found comfort in knowing we had each other."
"Despite our better efforts to absorb the changes in motion, the emotional burden and the post-traumatic distress of our individual loss outweighed our will. After months of separation and consultations with our family and a counselor, we have taken the decision to officially file for divorce.
It further states that they will remain friends and business partners.
"Despite the end of our marriage and romantic relationship, we remain friends, business partners, and loving parents to our beautiful son. This was difficult to come to and even more heart-breaking to have to announce. In the wake of this news, we ask that you please grant us privacy during this difficult time."