Yanga Chief Asks SAPS To Not Fail Them In Getting Justice For AKA
Yanga Chief Asks SAPS To Not Fail Them In Getting Justice For AKA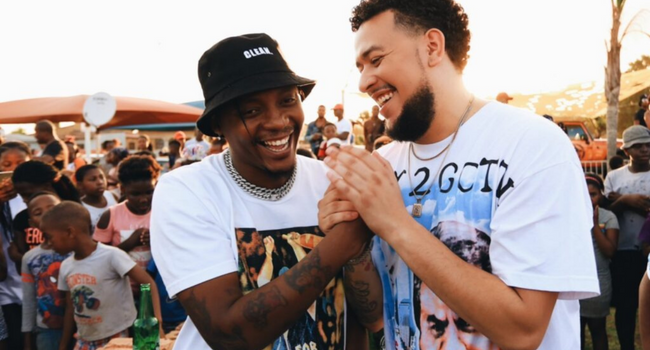 Rapper Kiernan Jarryd Forbes has shot dead with his friend Tebello "Tibz" Motsoane in Durban almost 2 months ago and the Megacy demands answers. His close friends demand answers and for justice to be served. Yanga Chief has been leading the forte in escalating the noise caused by #Justice4AKA.
After having dinner with his friends at Wish On Florida, AKA met up with Tibz outside the establishment and shared a few hugs. He was on his way to another gig before meeting his untimely demise.
Yanga Chief spoke so profoundly of his friend during his memorial service and also occasionally shares memories of them together.
Recently, he warned the South African Police Service (SAPS) to not mess things up when getting to AKA's killers.
"It's so boring without you Pah. Ima just keep it a buck. Every day I lose more faith that justice will be served. SAPS please don't F this up. #JusticeForAKA (can't even believe such a tag exists). Let's keep praying for the family and loved ones. It's not over," Yanga said.
The Megacy also sent a letter directed at the police and the president asking for justice to be served.
"The murder of AKA was fully captured on CCTV, and there were many witnesses, yet, over six weeks later, the police have not made any arrests. The fact that there is a satellite police station right next to the restaurant at which the two were murdered and that the murderers can be seen on CCTV running past that station after the murders is an indictment on the police," wrote the Megacy members.
"According to the latest data, about 82 people are murdered in South Africa every day. That means since AKA's murder, about 3444 people have been murdered in South Africa. Mr. President, if the police are not able to solve a murder case captured on CCTV, what hope is there that they will be able to solve all these murders, most of which do not have readily available leads or evidence as the AKA one?"
"Can you, with conviction, say you are satisfied with the performance of the Police Minister?"
"AKA was not just an artist, he was a patriot. He cared deeply about South Africa and performed, almost always, with the South African flag around his mic. The least South Africa can do for him right now is to ensure that his murderers are put behind bars," the letter states.
"We demand justice for AKA. We need assurance from the police that they are indeed working on this case and that substantive progress has been made thus far"