Woman weds her father-in-law as fiancé flees
Woman weds her father-in-law as fiancé flees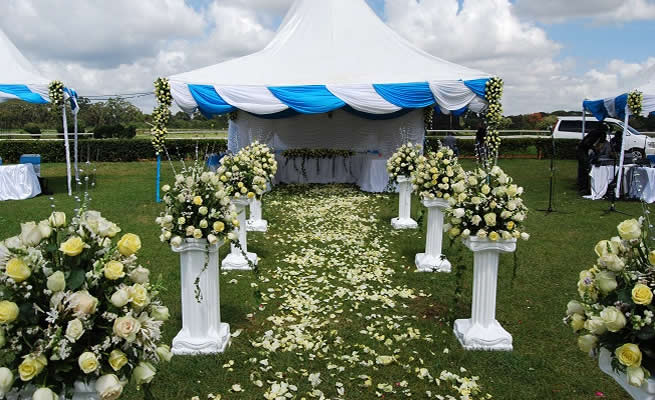 A wedding is one of the most important events in a person's life, filled with excitement, celebrations and ceremonies sealing a lifelong commitment between two people. However, planning such a monumental occasion comes with immense responsibilities to ensure everything goes smoothly. For one Indonesian woman, her wedding day took an unprecedented and shocking turn when her fiancé abandoned her at the altar, leaving her family scrambling to salvage the event.
According to a report from Tribun Trends, the bride and groom, identified only as Isra and the bride, had been in a long-term romantic relationship and were preparing to formally get married in a traditional Islamic wedding ceremony known as nikah or akad nikah. This ceremony involves the reading of the marriage contract where both bride and groom consent to the marriage. However, just before this critical part of the wedding where the groom's consent, or kabul, is given, Isra is reported to have fled the wedding without notice.
With all the invited guests having already arrived for the celebration, the bride's family faced an extremely difficult situation. Calling off the wedding at that stage would have been a huge loss of face and brought great shame and embarrassment to both families in their tight-knit community. In an unprecedented and bizarre decision, the bride's brother recalled that the groom's father then volunteered to stand in for his son to save the wedding from ruin. He took on representing his son and gave the kabul consent on Isra's behalf, effectively marrying his daughter-in-law.
Wedding traditions and Cultural norms are deeply entrenched in many communities around the world. The pressure to uphold etiquette and social norms can compel families to make unconventional choices in difficult situations. The bride's brother acknowledged they had already invested around Rp 25 million (around $1,700 USD or R31,402) in wedding preparations and felt they had no choice but to go through with the ceremony to avoid losing face. Furthermore, breaking an engagement is seen as a great dishonor in some cultures. Going ahead with the hastily arranged marriage to the would-be father-in-law was likely seen as the lesser of two evils.
He speculated that Isra and the bride may have had issues in their relationship that drove the groom to flee, though the specifics were unclear. The brother claimed Isra had previously been found sneaking into the bride's room, hinting at inappropriate pre-marital interactions. With such cultural and financial stakes riding on the wedding, the family decided not to pursue legal action against Isra and instead carried on with the unusual wedding to salvage their reputation in the community. While uncommon, the case highlights the complex web of social and cultural factors that can sometimes compel unorthodox choices during crisis situations in tightly-knit traditional societies.