With these 5 reasons, AKA proves that he never wanted his wife of 2 weeks Nelli Tembe dead (WATCH)
With these 5 reasons, AKA proves that he never wanted his wife of 2 weeks Nelli Tembe dead (WATCH)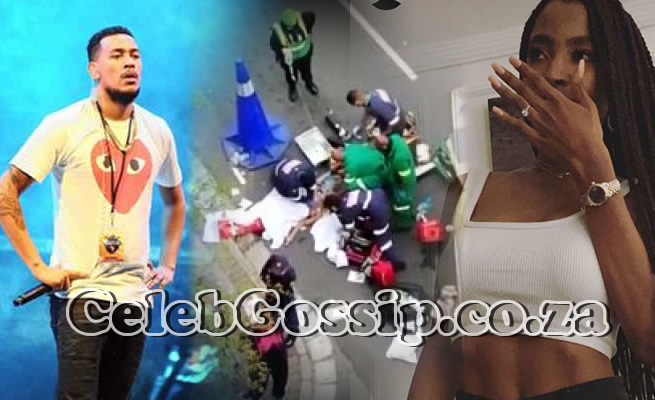 On Sunday a blossoming love story came to a tragic end when rapper AKA's 22-year-old fiancée Anele "Nelli" Tembe tragically died.
Nelli died on Sunday morning after she apparently fell from the 10th floor of the five-star Pepperclub Hotel in Cape Town. The Tembe and Forbes families confirmed her death through a statement, saying they were in shock.
Mzansi was introduced to Nelli as AKA's girlfriend in early 2020 when a video of her and AKA locking lips at a restaurant went viral.
From the moment that paparazzi-style video exposed his relationship with the late Nelli, AKA loved the young woman boldly and made sure the whole world knew he was a man in love.
From cute "get to know us as a couple" TikTok videos to shared moments of PDA on his Instagram Stories, or shining a light on Nelli's best qualities, whenever AKA had a chance he didn't hold back on gushing about finding the love of his life.
Unfortunately a section of Mzansi Celebgossipers is already speculating on what could have really caused Nelli's death, with others taking it too far, accusing AKA's baby mama and ex-lover, DJ Zinhle is having a hand in the tragedy while others believe AKA is not clean, amid reports that Nelli allegedly committed suicide while stark naked, in her birthday suit.
Having said that, we however, believe that with these 5 reasons, AKA proved beyond any reasonable doubt that he loved his bae so much would would never wish her dead. Here are a few of the cutest moments the couple shared with their fans.
Writing the song Finessin' with Nelli and dedicating parts of the track Cross My Heart to her.
Doing those cute couple quizzes on Tik Tok
Kumnandi la😄 pic.twitter.com/lEoTGW2wvV

— Malusi February (@malusi_February) September 1, 2020
Lunch dates, party dates and every precious date in between …
Today was a good day, and it's not over yet. pic.twitter.com/n6eDbiX4o0

— AKA (@akaworldwide) September 29, 2020
#BHOVAMANIAEP 💜🐺 done and dusted. Let's get back to living life. pic.twitter.com/HkKpnZ4FqI

— AKA (@akaworldwide) September 28, 2020
The goofy, fun, kitchen dance-off videos
Bragging about his girl, every chance he got!
Thank You. She's a flame. ❤️ https://t.co/OUTWaHdwso

— AKA (@akaworldwide) May 28, 2020
Not a chance. She's VERY private. First non celebrity I've dated since uhm … 2008. https://t.co/dZuvSndaBO

— AKA (@akaworldwide) May 23, 2020
Find yourself a lekker 21 year old my broer. Trust me🥰

— AKA (@akaworldwide) March 8, 2020