Why Amanda Du-Pont aborted Jub Jub's child
Why Amanda Du-Pont aborted Jub Jub's child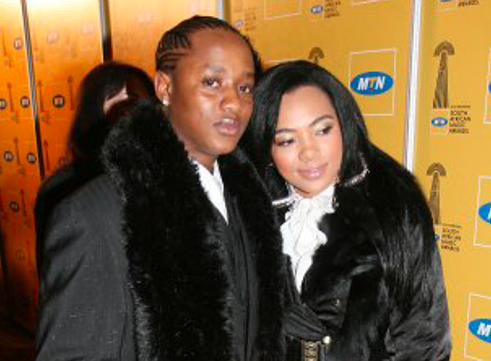 It's an interview that left many shocked.
He wasn't going to hold anything back, Molemo "Jub Jub" Maarohanye told interviewer Macgyver "MacG" Mukwevho on the Podcast & Chill Podcast.
It has been almost five years since Jub Jub was released from prison for causing an accident when he and a friend, Themba Tshabalala were drag racing under the influence of hard drugs and alcohol on a public road near a school.
Four children were killed and another two survived with brain damage.
This week in a tell-all interview with Channel O show Podcast and Chill with MacG, the TV presenter and rapper spoke openly about his time in jail, his relationships with Amanda Du Pont and Kelly Khumalo, and how he longed to be with the child he shares with Kelly.
Now Amanda has responded, making rape allegations against Jub Jub and pleading for a lawyer to help her, saying he did not "smash" her but raped her for two years.
Amanda says what she did wrong in the past was brush this under the carpet and she wishes she had spoken up.
"First of all, Molemo, you raped me. I was rapped for two years solidly. So pleased don't make it sound like it was a relationship. I was absolutely afraid to leave. I was afraid of the power that your mother had. I was aware of the stifling and sifting of money your mother did with Oprah and also what you guys did with muthi and medicine and made me believe my life would be in danger If I spoke up. You didn't smash me, you forcefully opened my legs and forced yourself on me, numerous times for two years and made me believe I had no way out," she says.
"In that time I had an abortion of course because there was absolutely no way I was going to have a child that was forcefully given to me. And the most painful part about all of this is I was a virgin and I told Jub Jub I planned to be a virgin until I get married."
Jub Jub has not yet officially responded to the allegations, but his employers at Moja Love have yet again distanced themselves from him and have suspended him from his duties on Uyajola 99.
He spoke openly about his relationship with actress and influencer Amanda Du Pont who was once reported to have allegedly accused Jub Jub of rape. He spoke about how he met Kelly Khumalo while dating Amanda.
"Our relationship was good. I fu&$ed up. I was dating Amanda, she was still an actor, we dated for about three years and then we stayed together in the South. I thought it was a hit and run. There were so many temptations. Me being with Amanda was never about ukumfebela (cheating). When I was with Amanda I saw Itshitshi (Kelly Khumalo) and I thought I'd hit and run, but she knew a lot of journalists, she was everywhere and before knew it there was a picture of me and her on the papers and Amanda saw it and moved out" he said.
"I never saw it coming but I saw myself spending a lot of time with Kelly without knowing what she had done for that to happen. It's almost like she hit me with a vagina on the face. Everyone knows Kelly uses umuthi (witchcraft or traditional medicines). I guess she used that for me to stay."
"When you look at the time, I had Amanda Du Pont and Kelly, there was no way I would have gone for Kelly over Amanda in my sober mind."
Jub Jub saaid his mom told him that Kelly had used muthi on him.
"My mother told me, and when I saw my actions, I knew. For me to go home was kinda hard. My episode with Kelly was not good."
When asked by MacG's co-host Sol Phenduka who had introduced him and Kelly to cocaine, Jub Jub denied ever introducing Kelly to drugs.
"She knows the truth. There's no such. She's had so much of a rampage. Kelly is the victim as far as she is concerned. She hasn't done anything wrong. Did someone take her hand and force her to take coke? I have never forced Kelly to do anything. Me, being fatigued doing show to show, back-to-back, up and down. I needed a pick-me-up. Every artist in the country has got their vice, either too much coffee, sex, coke, or too much alcohol. There is nobody who I have not met, I may be wrong. That doesn't have a craving or an addiction of some sort."
Jub Jub said fame comes with pressures.
"When people look at us they see God and worship us. If my last gig is at 4 am. I need an up and weed makes me sleep. I tried ecstasy but I was too happy and smiled at the wrong people. Then they introduced me to Coke, and I had energy and I was rocking a show like anybody's business. I wasn't using it every day but when performing, and I went through peer pressure where was told yi style (it's fashionable)."
Jub Jub said the last time he spoke to Kelly was when he wanted to see his son.
"I wanted my son. I'm just fed up. I went to jail, I came back, there was a lot being said about me. I didn't have a voice, ngidakwe ngamabonda (drunk from the four walls). But I was trending from behind bars. There are always two sides to a story. I can't call anyone stupid for believing what Kelly said, but she ran with it. She knows me, she is the mother of my child. The reason I have not said anything bad about Kelly is that she is the mother of my child and I respected her until the so-called reality show came out."
"How can a whole reality show be centered around Jub Jub and 20 percent be about her. Kelly has an amazing voice, the most powerful voice. But I can't take that against her. I was never gonna do what Kelly did."
Jub Jub also alleged that at the height of his downfall, Kelly kicked him while he was down.
"When I was going down, Kelly went to go meet up with a woman named Sarah Setlaelo at the Glen Mall to discuss a book," he said.
"The reason I'm here today is because my ancestors don't take sh&t and God
"Kelly met up with this woman about writing a book about me, doing this and that. I lived with someone that was digging a hole for me. The book came out while I was in trouble and things went from bad to worse. They were constantly planning and plotting. I was sleeping in the same bed as this woman. She would go to court wearing fur like it's a fashion parade but kids are dead and paralyzed. We went to a point where there was no fu$%ing money. I respected Kelly until that reality show. She said Jub Jub is a deadbeat dad, he doesn't want to see his son but she was contradicting herself. They brainwashed the little man and told him what to say."
Addressing his desire to have a bond with his child, he said: "Everyone is asking Jub, why are you not fetching your son, people don't know what she's doing. I never had Kelly's number, I picked up the phone and said I need my son, I'm dying inside. I need my son."
Jub Jub added Somizi phoned Kelly and asked for permission to send her number but she allegedly turned him down.
"This boy is being expelled from this school and that school. I know what my little man is going through. He is supposed to have my surname and I want the world to see the kind of person Kelly is. If she can fight with her own sister, who am I?" he asked.
Jub Jub proceeded to play a voice note allegedly asking Kelly to see his child.
"Whatever happened between me and her should stay between us and not the child. Give me a chance to be with my son. I never wanted Christian to be on covers and TV."
He also said he was working on a documentary that will reveal everything.
Amanda yesterday urged women to come forward and speak up against Jub Jub and said she believes Kelly Khumalo's side of the story.