WHO 'KILLED' ACTRESS LYDIA MOKGOKOLOSHI (KOKO MANTSHA)? – SKEEM SAAM SPEAKS OUT AS SHE IS IN GOOD HEALTH
WHO 'KILLED' ACTRESS LYDIA MOKGOKOLOSHI (KOKO MANTSHA)? – SKEEM SAAM SPEAKS OUT AS SHE IS IN GOOD HEALTH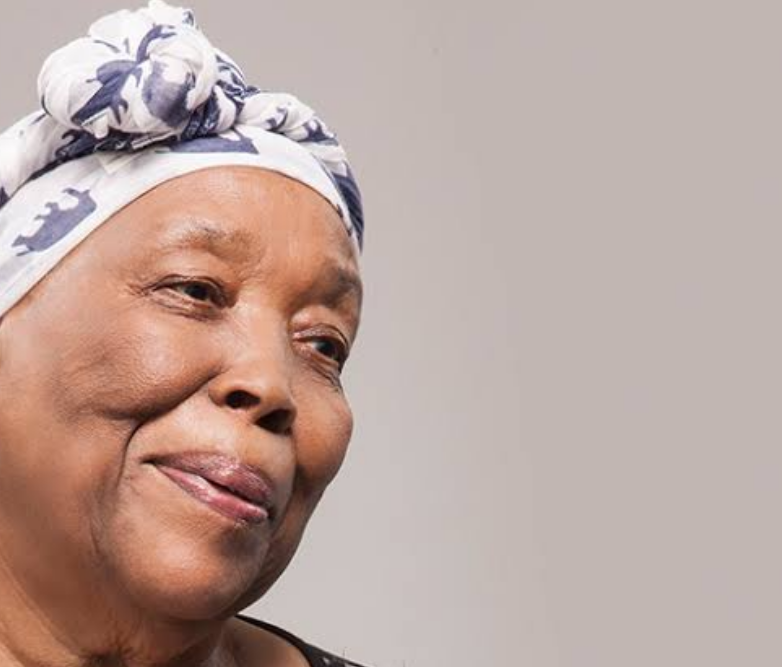 The news of the Skeem Saam actress' death is fake. This was confirmed to the publication by the show's publicist, Sumaya Magola, who after the news started circulating on social media contacted Lydia Mokgokoloshi, who plays Koko Mantsha on the show. She confirmed to the publication that she is in good health.
"We don't know where the news came from. She is alive and well. I just spoke to her on the phone moments ago," said Sumaya.
The fake news of her passing has been trending and tributes have since been pouring in.
The 80-year-old actress, who has been with the show since it started on SABC 1 in 2011, has been shooting less since the start of the pandemic last year.
The show shared that she needed to rest as she's at a sensitive age.
"She will still be in and out of the story. She won't be shooting as much as she used to. Our shooting schedule gets hectic at times and we don't want to wear her out. She needs as much rest, care, and comfort as possible," said Sumaya.
The fake news of her death comes just over a week after the burial of Sis Ouma played by Nokuzola Mlengana.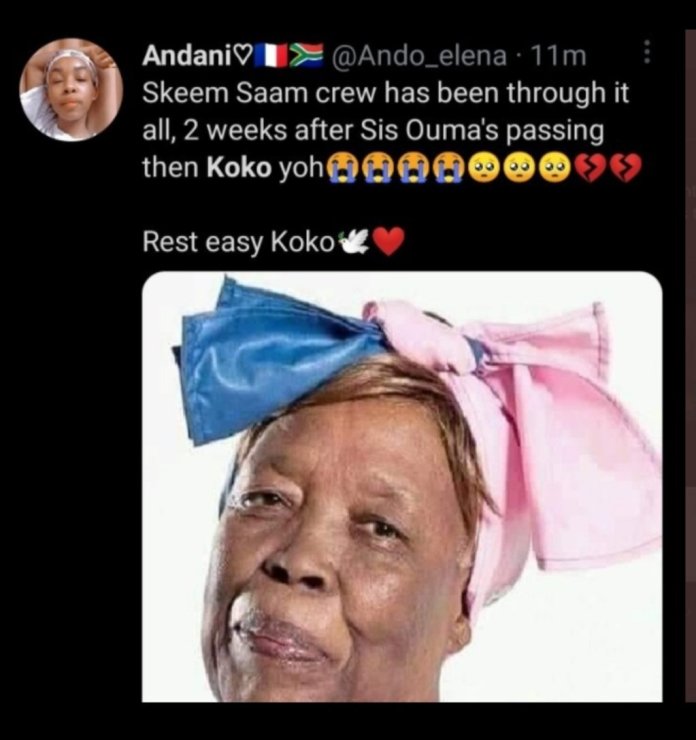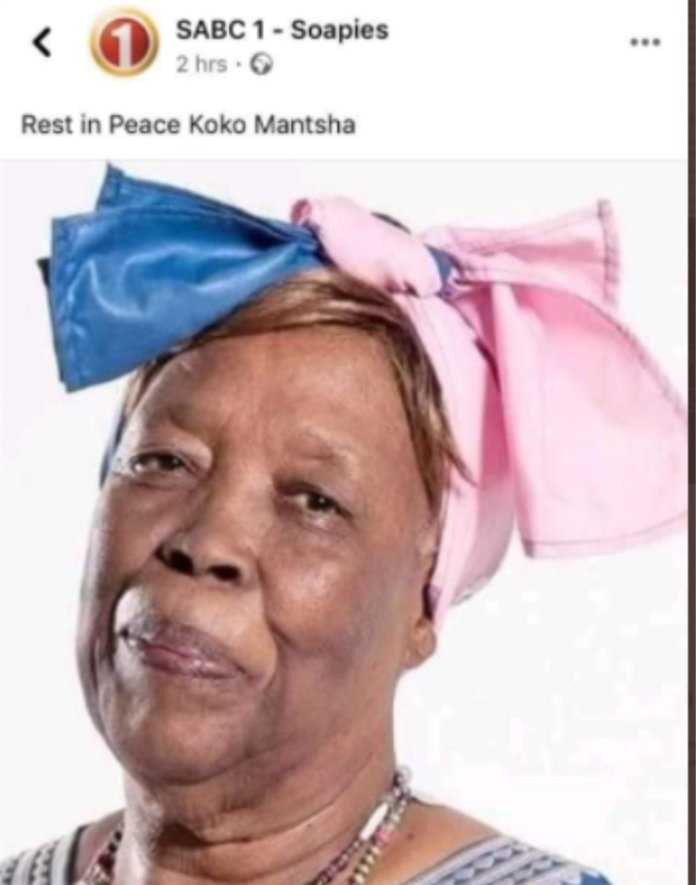 She's very much ALIVE!!Please stop spreading rumours.. don't write about unverified passing of people just for clout! 😡I spoke to her 20 mins ago and the first thing she asks me is "o kwele??" #kokomantsha @SkeemSaam3 pic.twitter.com/hELtOKk5Pb

— Makgofe Moagi (@MakgofeD) July 24, 2021
Other Skeem Saam cast members who died recently include Charles Maja, who played Big Boy, Karabo Mokhubela, who played Jazzy T and Mahuma Paul Rapetsoa, who played Malome Josias.
Thema Mokoena, who played Ramolao (Sis Ouma's husband) passed away in June 2019.
Fellow actress Makgofe Moagi tweeted: "She's very much ALIVE!! Please stop spreading rumours.. don't write about unverified passing of people just for clout! Pouting faceI spoke to her 20 mins ago and the first thing she asks me is "o kwele??"