Wedding Bells For Andile Jali And Real Housewife Of Johannesburg star Brinette Seopela?
Wedding Bells For Andile Jali And Real Housewife Of Johannesburg star Brinette Seopela?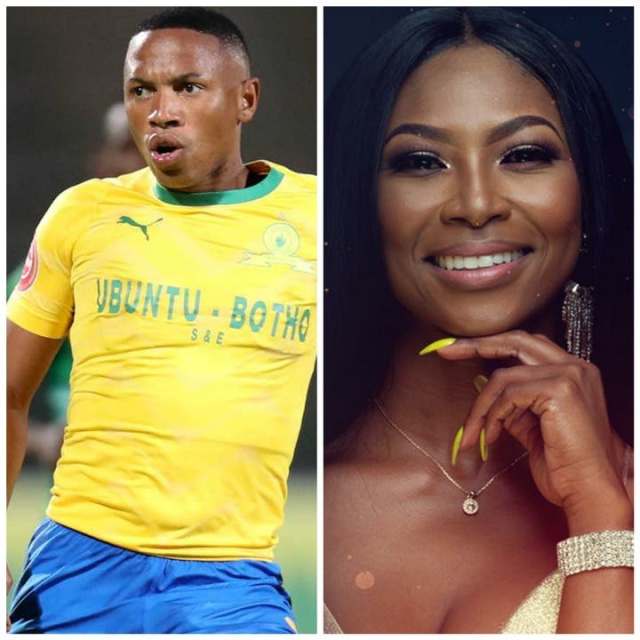 After making their love affair a public matter, all eyes have been on Brinnette Seopela and Andile Jali. Last week Sunday World revealed that the two are a couple even after denying their relationship, saying they are just friends.
Now, a gossip page by the name of Hot And Served has alleged that the two love birds who have made Brinette's home their love nest, are set to tie the knot.
The Real Housewife Of Johannesburg star Brinette, has allegedly welcomed the soccer star into her home. The gossip page further alleges that they have introduced each other to their respective families and lobola negotiations are pending. "Brinette from Real Housewife Of Johannesburg and Andile Jali are allegedly getting married soon ..congratulations to the new couple," the page alleges.
An anonymous tipster told Sunday World that Andile is happy with Brinette that he even moved in.
"He found comfort in the loving hands of Brinnette who at that time had also separated from her husband Themba Gezane," said the tipster. "Andile has been literally living in Brinnette's house in Olievdale, north of Joburg, and they are not hiding their romance anymore."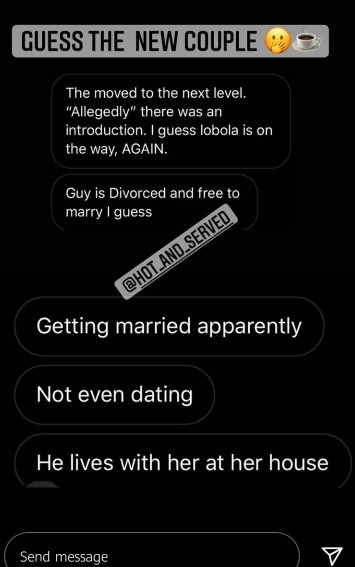 Brinette is not new in this business of dating soccer players and Andile recently separated from his now ex-wife Nonhle Ndala.
Her behaviour allegedly caused the separation to happen and the soccer player grew tired of it. "Andile's problem is that Nonhle does not respect him and she looks down on him. She forgets that the success of her catering company and the tenders she gets awarded are a result of her status as 'Andile Jali's wife'. Andile is tired of her behavior and even regrets marrying her," said the source.
The behaviour he is referring to is her name-calling and publicly humiliating him. She publicly called the father of her kids a skroplaap which is a dirty towel used to mop the floor. Hectic.
"If you are looking at me with my cornrows and you want to come here with your Peruvian weave, trying to eat my man's money and trying to eat my school fees' money you must know that I'm the head office. I control all his money and I control all his bank cards. When I found this man he was nothing but a skroplaap (a and I turned him into a normal washcloth so watch yourself," she said at the time.