We would rather have 2 ANCs – Trouble brews in ANC as Ace Magashule refuses to step down
We would rather have 2 ANCs – Trouble brews in ANC as Ace Magashule refuses to step down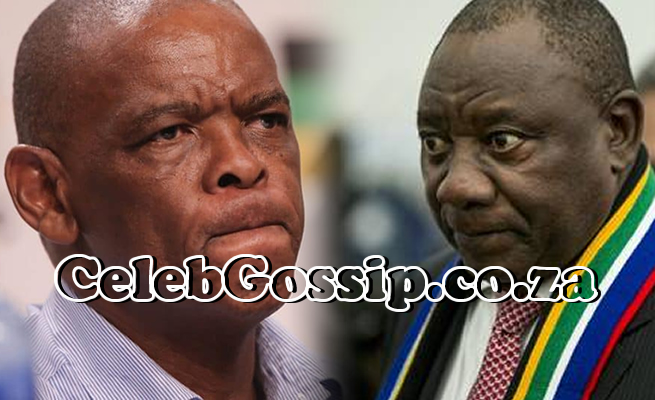 ANC secretary-general Ace Magashule will not be stepping aside voluntarily when the ANC's deadline for him to do so passes at the end of the month, creating the possibility that he will have to be taken through a protracted process that would buy him even more time in office.
Although Magashule has not made his intentions clear, those in his inner circle say the chances of his abiding by the deadline are virtually nil.
According to the new guidelines on the step-aside rules, Magashule and others who defy the instruction to do so will have to face the party's integrity commission. They will then be able to appeal the commission's decision and only if their appeal is dismissed will the ANC be within its rights to issue a suspension.
Late last week, Magashule staged an open fight-back against the pressure for him to leave office, insisting that the national executive committee's (NEC's) "modification" of the step-aside resolution was incongruent with what had been agreed on by the national conference held at Nasrec in 2017.
He preferred the earlier Nasrec decision – which stated that everyone implicated in serious wrongdoing should step aside – over the later version of the same resolution, in which the NEC focused on those who had been charged by law enforcement authorities.
NO GUIDELINES FOR INDIVIDUALS
ANC treasurer-general Paul Mashatile told City Press that the party would be treating the cases of those who had been criminally charged and those who had not been charged in different ways, since the guidelines clearly stated that there were different sanctions for various offences.
It's important to distinguish these things because if we simply said that everyone should step aside, it wouldn't resonate with the guidelines.
"The reason we created guidelines was that the NEC wanted to know how to deal with different categories,"said Mashatile.
Fighting off the ANC's "demon of divisions
He said the guidelines clearly stipulated that those facing criminal charges should step aside, while those who only had allegations against them would first have to appear before the integrity commission.
He added that even in the case of an individual refusing to step aside, a suspension would not immediately be imposed.
"The guidelines state that if someone doesn't step aside, he or she must appear before the integrity commission. If the commission tells them to step aside and they don't think they should, they can appeal.
Once they appeal, the NEC will set up a panel to hear that appeal. If they lose the appeal and still refuse to step aside, that's when they'll be suspended," he explained.
ANC Gauteng secretary Jacob Khawe said: "The only thing we don't want to see happening or be a part of is developing guidelines for [certain] individuals. We must develop guidelines for all members of the organisation.
"When an organisation develops guidelines only for some individuals, it deteriorates and becomes a weaker organisation.
"So we don't think these guidelines should be developed only for the secretary-general or specific individuals," he said.
Former ANC treasurer-general Mathews Phosa, who met Magashule this week to advise him on what the best strategy to adopt would be, said they had agreed to "reflect on the discussion" again after the secretary-general had spoken to former presidents Thabo Mbeki, Kgalema Motlanthe and Jacob Zuma.
WE'D RATHER HAVE TWO ANC AT LUTHULI HOUSE
Late last week, Magashule issued a directive for provinces to submit the names of all members and public representatives implicated in corruption and wrongdoing. This was seen as an attempt on his part to widen the step-aside scope.
However, he dismissed that suggestion, saying: "I'm talking about a conference resolution."
The ANC national working committee countered his directive with a statement of its own, and Magashule's deputy, Jessie Duarte, told the media that he had not been consulted before that statement had been issued to the provinces.
Magashule's supporters insisted that his approach was informed by the letter and spirit of the 2017 Nasrec resolution, which were no longer evident in the NEC modification.
A senior leader said the emphasis on people who had been criminally charged had come just months before the National Prosecuting Authority charged Magashule, and that the shift in focus had led to factionalism.
"I can tell you now that Magashule's going nowhere. We'd rather have two ANCs in Luthuli House – one run by [President Cyril] Ramaphosa and another run by Magashule. We're going nowhere," said the leader.
Former North West premier Supra Mahumapelo said Magashule's interpretation of the conference resolution was correct.
However, an NEC member said that the conference resolution had included a condition that, "where necessary", those implicated in wrongdoing should step aside. The member said that, by directing the step-aside rule specifically to those who were charged, the NEC was clarifying the circumstances in which it would be necessary for implicated parties to leave.
An NEC member in the Ramaphosa camp said there would be chaos if the party tried to implement the conference resolution in its open-ended approach."[Energy analyst] Ted Bloem recently opened a criminal case against Mineral Resources and Energy Minister Gwede Mantashe and Public Enterprises Minister Pravin Gordhan for allegedly plunging the country into power blackouts. "Should they now step aside, just like that? That would be chaos,"
said the member. Another NEC member said the ANC constitution had already provided for implicated people to step aside, even before the step-aside resolution and the guidelines were brought in for implementation."So it can't be that the target is Magashule, because these things were discussed when he was still the ANC chairperson in the Free State," he said.
RAMAPHOSA FLIES INTO KZN STORM
Ramaphosa landed in a storm of dissent when he visited ANC structures in KwaZulu-Natal this week.
However, ANC KwaZulu-Natal spokesperson Nhlakanipho Ntombela contradicted that version of events.
On Thursday, Ramaphosa had a brief meeting with ANC provincial executive committee (PEC) members in the ANC's biggest province, where he was confronted with resistance to the NEC's approach.
At least two popular KwaZulu-Natal leaders, former eThekwini mayor Zandile Gumede – a strong ally of former president Jacob Zuma and deputy provincial chairperson Mike Mabuyakhulu would be affected by the 30-day step-aside deadline.
The Thursday sitting was cut short to remove Ramaphosa from the firing line and an agreement was reached that the province's top five would soon be granted an audience with the ANC top six to speak about their reasons behind disagreeing with the approach of the NEC.
Insiders said that, after facing internal revolt, the ANC's provincial leadership had opted to use Ramaphosa's visit to the province on government and party business to have him explain the practicality of the NEC decision.
Ntombela said the meeting had included input from the provincial chairperson, Sihle Zikalala.
"As a province, we've asked for a meeting with the top six because we believe there are things they're not doing correctly. Most importantly, we're worried about the fact that they don't speak with one voice on ANC matters," he said. There's also the issue of Zuma, where we feel they're failing to play their part. We met Zuma first and asked them to follow suit, so that whatever challenges arise don't become our challenges alone in the province. Ramaphosa responded and acknowledged some of those challenges, including that officials don't cohere, and even the leaks show that," said Zikalala.
He added that the meeting had been adjourned because the president had a flight to catch, but there would be a full-day follow-up meeting.
However, another meeting attendee said that, ahead of Ramaphosa's arrival in KwaZulu-Natal, there were concerns that provincial secretary Mdumiseni Ntuli had already drawn up a step-aside list from the province without consultation.
These concerns were raised with Ramaphosa, and PEC members told him they wanted to see the list before it was sent to the national office.
Mabuyakhulu's sympathisers also argued that criminally charged individuals were being targeted, adding that in KwaZulu-Natal, "the charges were now being used as a means of fighting political battles".
"Comrades have been hauled before courts before clear charges were set out for all to know what they were actually being accused of … Cases have been postponed now and again, and the affected individuals told the president that, as a result, the ANC ought to also take such things into consideration before making final decisions on lists submitted by provinces," said the sympathisers.
HOW OTHER PROVINCES RESPONDED TO MAGASHULE
Mpumalanga ANC secretary Lindiwe Ntshalintshali said she had included in the list to Luthuli House only those officials whose cases were before the courts.
She said the province still had questions about the process. "Since the resolution was taken in 2017 and the guidelines were developed now, where do we start the implementation? Do we go retro or do we start from here?" she asked.
In the Northern Cape, ANC secretary Deshi Ngxanga said his province had only submitted a list consistent with the NEC's decision and had disregarded Magashule's amendment.
A team of officials led by Mashatile would take over the process of coordinating recommendations from provinces.