Watch: Zodwa Wabantu and Emtee spotted
Watch: Zodwa Wabantu and Emtee spotted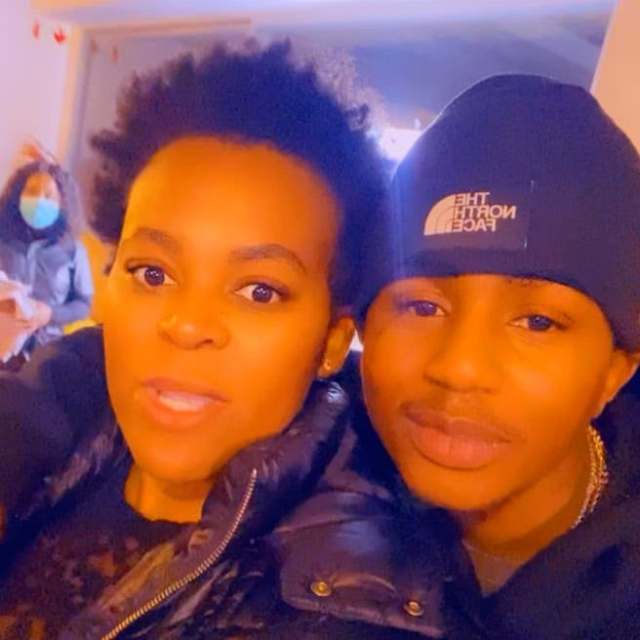 South Africa's favourite socialite Zodwa Wa Bantu was spotted out and about with rapper Emtee. In the video, shared by Zodwa, she is seen k!ssing the musician's hand before he leaves. The video has no sound.
This has led many fans to believe that there could be some chemistry between the two although none of them confirmed anything. Check out some of the comments from fans:
palisa_maputle
My Two Favorite People Yoooh okare Nka screamer
kydot_besii
My two favourite people in one place
londekalohmbhele
Boyfriend unjani Skhokho Sami? uthini ku emtee?
Chatting to Mac G back in 2020, Zodwa opened up about her love for younger men and why she prefers them.
"I love the attention. The energy that they have to follow me around. Help me with my travelling and driving. I love having attention from my man. They have energy and they listen to what you have to say."
The star slammed those who refer to her as the female R Kelly. "We are happy. I get along with their families. They are above 21 and they're done with school. Ntobeko was working and the other one was in University. They are no kids anymore."
Zodwa described to Mac G what her type is. "My type is the one who takes his time. I can't flirt. If I want something I go for it. The one who takes his time is shy and wants to know me because I'm not all over the place. I may look like I like things but I want someone to want me. Then you got my attention."
Looking back at all her past relationships, she added that it was all love even though many of them didn't end well.