WATCH: Somizi shows off his football skills
WATCH: Somizi shows off his football skills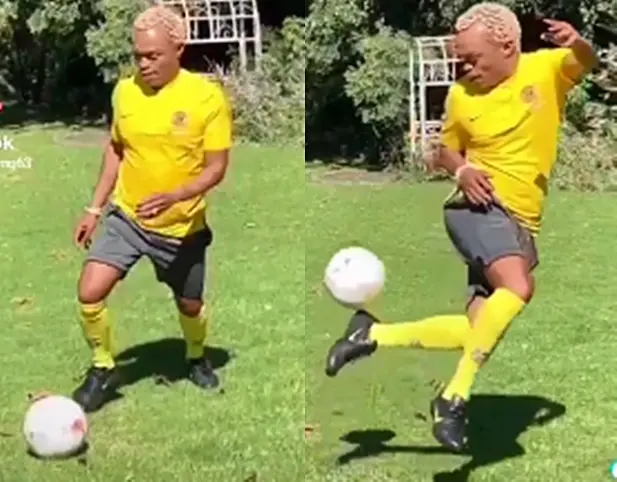 South African media personality, Somizi has taken to his social media to show off his football skills.
The star shared a video of himself showing off some of his moves with the ball as he jokes about joining Kaizer Chiefs Football Club.
The media personality has been under the weather for some time now but his Mojalove team brightened up his mood with gifts.
Well, it seems Somizi is getting back to his bright side as he playfully revealed that he has been signed with KCF club.
He wrote: "Ive just signed with @kcfcofficial its about time we win consistently"
Watch the video below: