WATCH – Renowned TV host Oprah Winfrey praises Thuso Mbedu's performance on Underground Railroad
WATCH – Renowned TV host Oprah Winfrey praises Thuso Mbedu's performance on Underground Railroad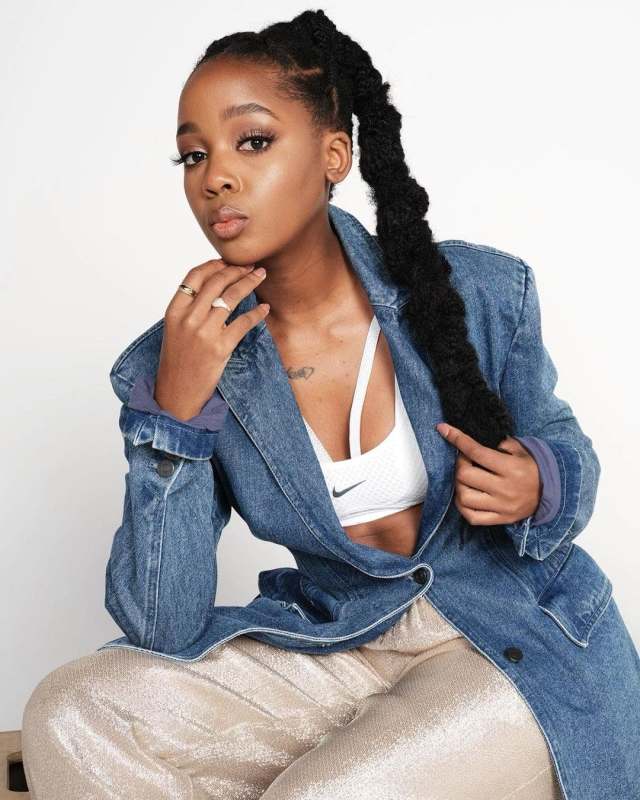 Actress Thuso Mbedu, who recently scored herself a lead role in American TV series Underground Railroad, the first ever South Africa woman to do so, has received high praise from American talk show host, Oprah Winfrey.
"I've been watching the series all week and I have to say it's essential watching," she said.
"Director Barry Jenkins takes the already extraordinary novel by Colson Whitehead and turns it into a multi-part series that will live in your spirit."
Thuso Mbedu gives the performance of a lifetime. Great things are coming for her and everyone will be saying her name after watching her as the superhero that is Cora."
Thuso, who's been nominated for an Emmy twice in her acting career, plays the role of Cora Randall, a slave who escapes a plantation in Georgia via the Underground Railroad.
On her journey her freedom is threatened by a bounty hunter who'll stop at nothing to take her back to the plantation she fled from.
Speaking to Trevor Noah on his talk show the Daily Show, the 29-year-old actress shared how her role came about.
"I heard about the Underground Railroad in November 2018. I was in New York for the International Emmy Awards, and I did the first audition then," she said.
"I sort of just forgot about it, because I didn't think anything of it, because this was my first international audition, and I didn't have the accent right.
"I then made it to LA and I was able to make it into the room with Francine, the casting director for the series, and on the very same night I got a call from a manager who said that was a call back and that the director of the show wants to meet me and I met him the next day."
Speaking about her character, Thuso said she had a lot of unlearning to do.
"I realised early on that I had a lot of unlearning to do to learn the truth, in the sense that what I knew about the enslaved body in America was shaped by media in a very white male way that served a particular agenda. I had to throw all of that away and be completely open to new information."
About her upcoming role alongside Viola Davis in The Woman King, Thuso said she was excited to learn from the actress.
"We're shooting it in South Africa. It's going to be awesome," she said about the upcoming project.