Watch: President Ramaphosa dances to 'Mnike'
Watch: President Ramaphosa dances to 'Mnike'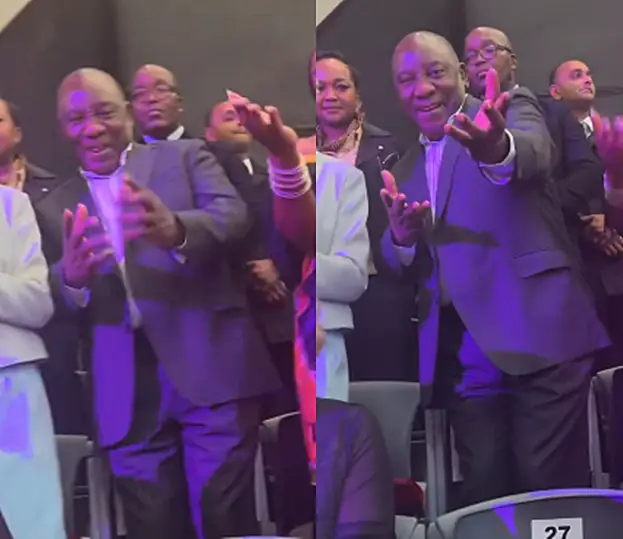 Mzansi's hit song Mnike by Tyler ICU has reached a number of milestones in the musical sphere and has currently gone viral on social media app TikTok. Millions of people around the world are doing the Mnike dance challenge and South Africans love to see it. It looks like even President Cyril Ramaphosa is enjoying the hit song and was recently captured joyfully dancing along to it at a recent event.
The post has left South Africans feeling joyful as they celebrate and discuss Tyler ICU's success.
When Mnike first hit South African airwaves, no one knew exactly how big it would become.
Thanks to social media apps like Twitter and TikTok, the Amapiano song absolutely blew up — not only here in South Africa but across the world.
In fact, a number of US stars have recorded themselves singing or dancing along to the song which was made by Tyler ICU and a few other SA artists.
Wiz Khalifa, Cristiano Ronaldo, and Real Housewives star Kandi Burruss have all gone viral with clips of themselves playing the song.
And now SA president Cyril Ramaphosa has also gone viral.
This after a clip of him dancing to the song was shared on Twitter by Athi Geleba. In the clip, Ramaphosa attempts to do the Mnike challenge but fails dismally.
Watch:
Hayike! 😩😩😩 pic.twitter.com/yZ6WjinC65

— ATHI GELEBA 🇿🇦 (@AthiGeleba) August 6, 2023