Watch: Ntando Duma Debuts Her New Hairdo
Watch: Ntando Duma Debuts Her New Hairdo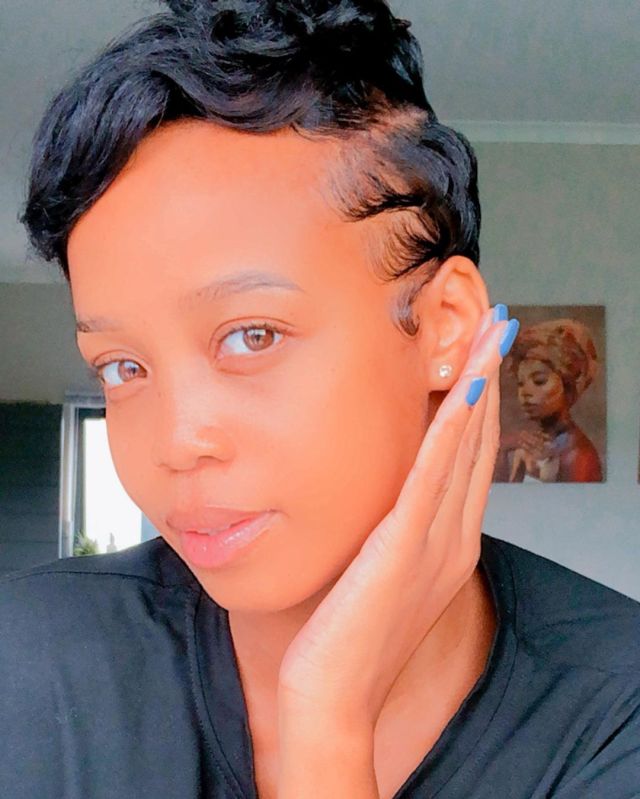 It's been a while since actress Ntando Duma chopped her hair off but it's about that time again that she gets a new look. Duma has done everything we could think of from braids, to weaves to even chiskop's and she manages to rock any hairstyle effortlessly.
Ntando recently shook our Instagram feeds with her new look and it seems like the actress has chopped it all off and gone back to having her hair short. The mother of one did a pixie haircut with some finger-waves on the side and she definitely looks s_exy and chic.
"New hair, who dis?" she said.
Ntando recently made a tweeps day who did the same hairstyle as Ntando but unfortunately, she wasn't happy with the end result. The Queen actress responded to the tweep by offering to take her to her own personal hairstylist and paying for the fan to get her hair did.
"Ahh Mama. I'm not laughing cause it's not even that bad. But can I offer to take you to my stylist and pay for it ke atleast," Ntando said.