WATCH: Natasha Thahane reveals govt gave her R1Million tuition fees – Mzansi reacts
WATCH: Natasha Thahane reveals govt gave her R1Million tuition fees – Mzansi reacts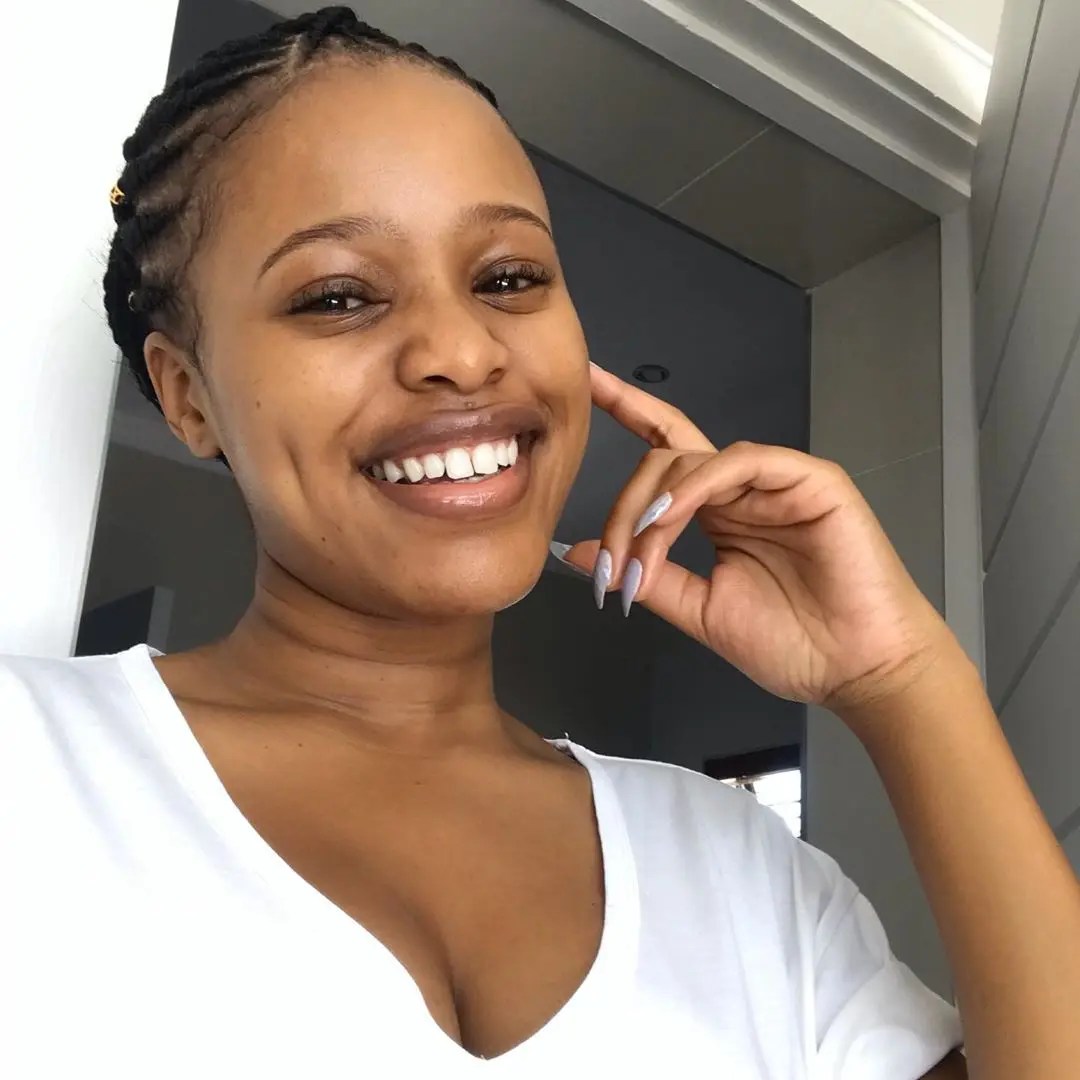 Actress Natasha Thahane topped the Twitter trends on Saturday morning after her interview on MacG's Podcast & Chill where she revealed that she received over R1m in funds from the government after reaching out to politician Baleka Mbete.
Natasha, who is the granddaughter of Desmond Tutu, told MacG that when she went to study in the US in 2017, she need help to finance her studies at the New York Film Academy.
She added that she then "made a call" to Baleka and asked her to help get her money to study. Baleka then allegedly reached out to the department of arts to arrange the money — in excess of R1m — that went towards Natasha's studies.
At the time, Baleka was the speaker of parliament and the ANC chairperson.
"I asked Mam' Baleka (Mbete) and was like, 'Mama, I need to go back to school. I've been accepted… I don't know what I'm going to do, can I have funds? Please arrange something for me.' She managed to speak to (the department) Arts and Culture and they were able to help me," she said on the podcast.
Listen to the clip from the full conversation below:
Yoh 🤭 | Natasha Thahane implicating Baleka Mbete and Department of Arts and Culture there by #macgpodcastandchill

While others complete application forms, Nathi Mthethwa department gave her money because she is a granddaughter of Desmond Tutu. 🚮 https://t.co/InXl7gygVb

— TK_Nala (@NalaThokozane) November 27, 2021
Social media uses were left infuriated by the "flaunting of privilege" that they felt Natasha displayed by sharing how "easy" it was for her to get help from the government when many others — in worse financial situations — struggle.
In her defence, Natasha took to Twitter to share a screenshot of emails she sent to the department that allegedly went unanswered … until Baleka intervened.
"I applied for funding, no-one responded. Until the school assisted me get in contact with the department," she wrote.
I applied for funding, no one responded. Until the school assisted me get in contact with the department.

I even emailed Barack Obama's Foundation hoping I'd get assistance. #Natasha pic.twitter.com/fqdZLIXlYm

— Natasha Thahane (@Natasha_Thahane) November 27, 2021
Natasha's explanation earned her no sympathy from tweeps.
Beside the few who said they don't blame her for using connections that are available to her, most people tweeted about how unfair life was and how either Natasha, the department or Baleka needed to account for how the money made its way to the US in Natasha's name.
Check out some of the reactions below:
Okay Woah!!

This Unathi & Sizwe Dhlomo thing can wait a bit.

The facf that Natasha Thahane says she got R1 Million to study overseas from mam Baleka Mbethe!

while we have thousands of Students who sleep with empty bursary ain't paying this shit doesn't sit well with… WTF!!

— ChrisExcel (@ChrisExcel102) November 26, 2021
Baleka Mbete next time she sees Natasha : pic.twitter.com/6UiSqQq2Ne

— T H U L A N I (@ramsthulani_) November 26, 2021
I understand y'alls frustrations with Natasha neh, but if I had connections I'd use them too. 😭 pic.twitter.com/xMwbKAEkES

— chun swae. (@girl_kaybee) November 26, 2021
"mama I need to study" just like that, 1 million was given to her while thousands of students from poor backgrounds, qualifying students are struggling to get this funding which Natasha Thahane just ask for like a chappies💔

— Unarine (@phalanndwa6) November 26, 2021
Just a reminder Natasha doesn't know the pain of going through the process of funding application and waiting for the response everyday, all she had to do is make a call 😭😭😭😭 pic.twitter.com/ZcbBYlqMzF

— Nomfundo Ngoca (@NgocaNomfundo) November 26, 2021
Mom Baleka:
Don't say a word about the milli

Natasha: pic.twitter.com/6eOk3NdIvJ

— NON-FUNGIBLE ₿ΛFO KHUMZΛ (@khumalo_zw) November 26, 2021