Watch: Nasty C's girlfriend goes bald
Watch: Nasty C's girlfriend goes bald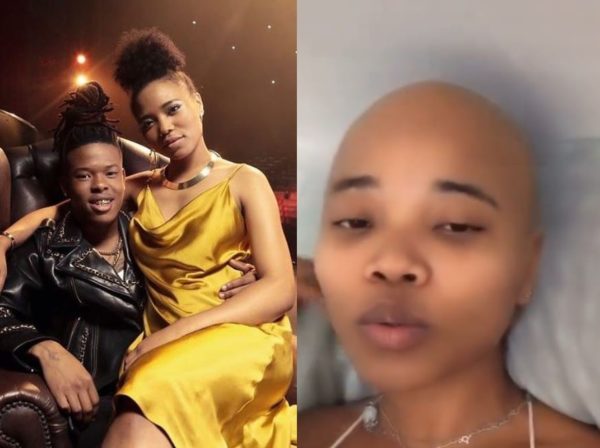 Nasty C's girlfriend, Sammie is in another phase of life as she chose to go totally bald. The young lady who enjoys slaying with her hair shocked followers as she shaved it all.
On Thursday, Sam shared a Tik Tok video of herself, and her head was covered with hair, however, the next slide of the video has the rapper's girlfriend head shinning, as she decided to try out something new with her hair.
She definitely owes no one any explanation, but she didn't spill why she had to do that.
A times, shaving off hair is sometimes assumed to be that the person is trying to announce a change in lifestyle.
Remember when DJ Zinhle shaved off her hair early 2020, many people said she's split with AKA, which turned out true.
Nasty C appears to have finally relocated to the United States, but he celebrated her as a lover, when she had her birthday last week.
Check out the Tik Tok video below: