WATCH: Mzansi shower DJ Fresh praise after blue ticking Slay Queen whilst performing
WATCH: Mzansi shower DJ Fresh praise after blue ticking Slay Queen whilst performing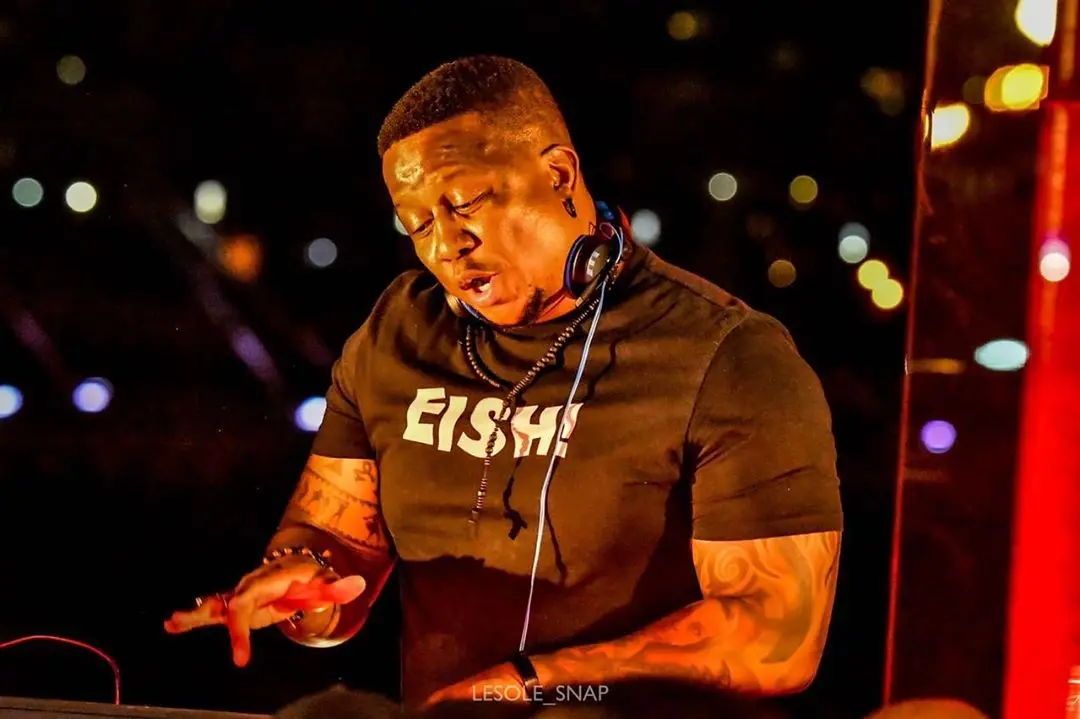 Mzansi showers DJ Fresh praises after blue ticking Slay Queen whilst performing
Twitter was set ablaze after a viral video of DJ Fresh blue ticking a slay queen whilst performing flooded social media. No doubt the DJ has been trending of late for the wrong reasons in recent years.
DJ Fresh has involved three rape allegations, and all have something in common. They have been linked with his gigs, and it seems as if he no longer entertains his female fans to avoid that drama that comes along with being accommodative.
DJ Fresh was seen spinning some decks at a gig in the viral video. A particular lady approaches and stands behind him whilst performing while admiring his craft in the mix of things. After a moment, the lady switches sides and stands right aside from him, taps him and tries to savage a chat, but DJ Fresh pays no attention to him.
She continues her luck countless times, but DJ Fresh doesn't budge in up until she is called off the podium by another man who happens to be from the management. As humiliating as it is, Mzansi has even supported what Fresh did.
The video is undoubtedly one of the biggest cringe and "ouch" moments we have seen in a while. How she was mized was so embarrassing definitely, she will never forget this viral moment. However, what made it worse is the video went viral flooded on social media.
The celebrated DJ's illustrious career has been marred with rape allegations that even contributed to his divorce. DJ Fresh and DJ Euphonik are still implicated in a rape allegation case. The two are said to have drugged a young woman and their friends and took advantage of them whilst drugged.
Despite the case being dropped last year due to lack of evidence, the case was reopened this year. The National Prosecuting Authority decided to reopen the case after weighing the statements and consulting several parties.