WATCH: Mafikizolo's Theo and wife Vourne get married for second time in a beautiful wedding
WATCH: Mafikizolo's Theo and wife Vourne get married for second time in a beautiful wedding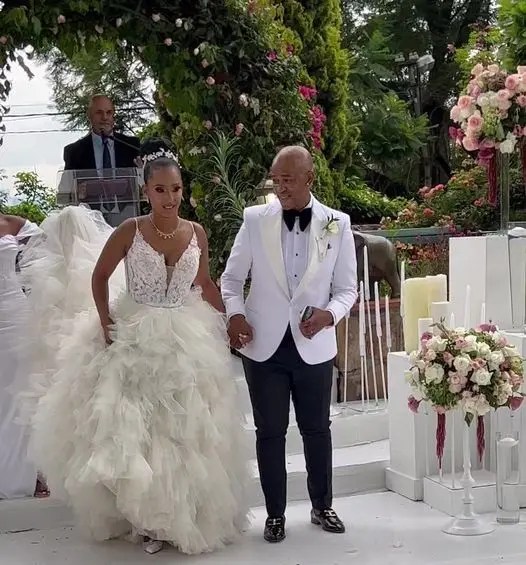 Mafikizolo member Theo Kgosinkwe and his wife Vourne tied the knot for the second time this weekend. The couple already got married in 2020 but only invited immediate family due to Covid-19 restrictions.
They finally got their big wedding on Saturday, 29 January and it was attended by people such as fellow Mafikizolo singer Nhlanhla Mafu, Brinnette Seopela, Simphiwe Majola, and Sibulele Sibaca.
The guests took to social media to share pictures of themselves at the wedding. Theo and Vourne have been together for four years and recently welcomed their first daughter earlier last year.
When they got married in 2020, they said they planned a big wedding which they had to postpone to last year due to Covid-19, but they couldn't wait for the wedding and decided to get married anyway.
They both posted on social media saying they couldn't wait to celebrate their wedding with friends and family.
"Due to Covid-19 Theo and I had to postpone our wedding celebration until next year. But we couldn't wait to be husband and wife!! Yesterday I married my best friend. We can't wait to celebrate with family and friends … but we will have to wait a little longer," wrote Vourne on Instagram at the time.
See the photos below: