WATCH: MacG mocks Natasha Thahane days after exposing her for R1 million govt funding
WATCH: MacG mocks Natasha Thahane days after exposing her for R1 million govt funding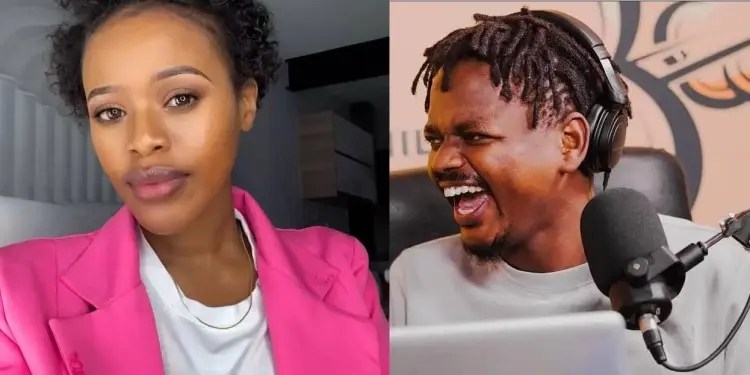 MacG is probably the most talked about person in this country as his shows are constantly trending on social media daily. His viewership is growing, earning him a spot on Channel O TV channel. The DJ said he was only following his passion and pursued what is fun to do whilst working. His show has grown, and he now has a team behind him.
The MacG podcast is one of the most-watched shows in our countries, not only because MacG is such an incredible interviewer but because he always manages to make people spill the beans. The interviewees are famous people in South Africa, as he usually invites celebrities whom people want to hear from. Another element that makes his show so remarkable is that he doesn't try too hard; he is raw and authentic, which people like to see.
Recently he invited the actress Natasha Thahane to his show. Natasha is one of South Africa's most looked up actresses. Her acting journey has been inspiring, and her life story has never been questioned before the interview. While the discussion was going well as she managed to keep her secrets, she eventually revealed she got R1 million from the government to go and study abroad.
The confession came after Natasha was asked about her journey to study abroad in 2017 as she got accepted to New York Film Academy. The institution groom aspiring actors to take leading roles in the entertainment industry. Natasha's acceptance was excellent for her and other South Africans; everyone was happy for her. She revealed in the interview she obtained the money just by making a single phone call to her government connections, and everything was sorted out for her.
MacG released another video of him and his crew making fun of Natasha and her manager. They laughed at how Natasha approached the interview, bringing rehearsed answers and a manager in the studio, but still failed to avoid letting out her secrets.
'She must fire that manager,' Sol Phenduka suggested as the crew laughed hard on Natasha's claims that she received funding from the government.