Watch how Somizi gave Ayanda Thabethe his "un-D-ivided" attention
Watch how Somizi gave Ayanda Thabethe his "un-D-ivided" attention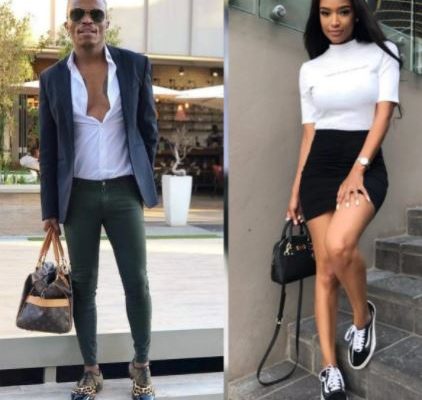 Somizi is one funny celebrity that makes every moment counts when he is around people.
The media personality took to his social media to share a video of himself making a funny move with Ayanda Thabethe.
The two was seen working out at a gym but looks like Somizi had to add some spice to the moment.
Somizi has been going to the gym for quite a while now so as to get himself fit while Ayanda on the other hand is there to keep her shape intact.
In the video, Somizi revealed Ayanda came to him to caution him about doing more workout than talking.
Reacting to this, the star decided to return the favor to her by giving her his "un D vided attention".
Somizi literally went behind Ayanda while she was working out and tickled her with his manhood.
He captioned: "So @ayandathabethe_ came to me and told me I shud stop taking and workout in a harsh tone so I thought I shud return the favor by giving her my un D vided attention…….."
Watch video below: