WATCH: Cyan Boujee beaten up and kicked out of the club in Mamelodi
WATCH: Cyan Boujee beaten up and kicked out of the club in Mamelodi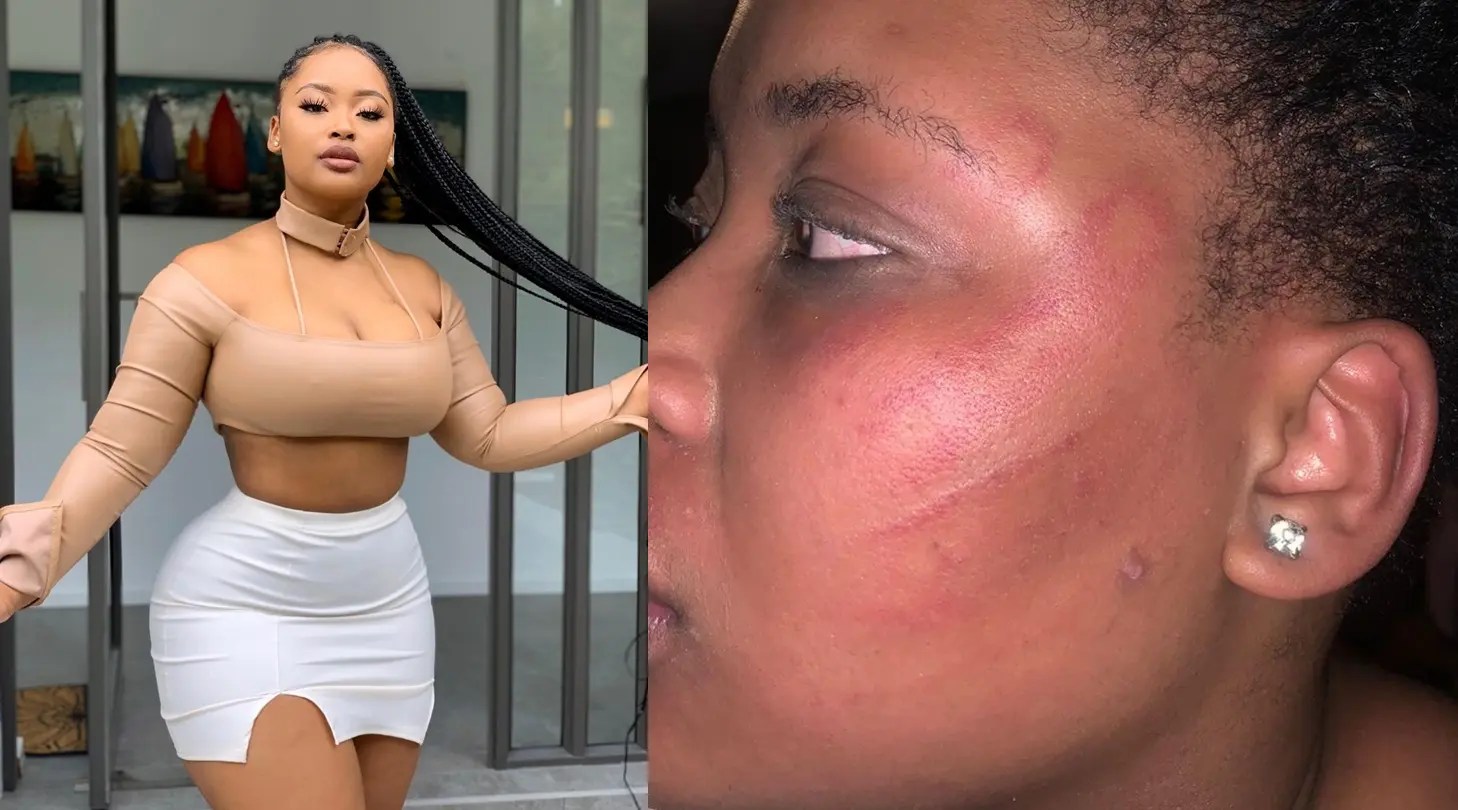 She has been trending of late after viral video flooded social media. Celebrated YouTuber and Influencer Cyan Boujee, born Honour Zuma, is making all sorts of headlines after she alleges that she was assaulted by the owner of Corner Butcher in Mamelodi.
Well, it seems as if the Corner Butcher is saying otherwise in the mix of things. According to its official media pages, Corner Butcher has it that Cyan Boujee was never assaulted but rather kicked out from the venue.
Sources have it that the YouTuber was involved in a scuffle with other ladies, and given that she was faulty, the owners were forced to kick her out. Their response comes barely a few hours after Cyan Boujee made claims that she was physically abused for no apparent reason whilst at Corner Butcher.
However, it seems as if Boujee is more than a drama queen. This is the second time she has apparently hogged headlines with club brawls. In August it was reported that she attacked fellow influencer Tshigofatso Modisane whilst in a club. A few months ago, she saw herself trending after she went on after Beverly Tlhako implicating her in a love triangle with DJ Maphorisa.
Twitter was set ablaze, and Mzansi weighed into the matter with its two cents. Wonders never cease to amaze in the backdrop of her Twitter wars with fellow influencers over DJ Phori. The celebrated DJ was threatened with cancellation in the backdrop of the Tlhako and Boujee Twitter wars.
Not so long ago, she was blue ticked by Blaq Diamond's Ndu Browns after she posted a series of pictures and videos on his birthday. She shared a video with Ndu Brown and capped it "Happy Birthday Soka Lam".
It seems as if Ndu was not taking any of it and let it slide without comment. The two have been rumoured to be dating of late. However, neither Ndu nor Boujee has publicly confirmed or denied the dating rumour. The bubbly personality who doubles as make-up and content creator was born on 25 August 2001 in South Africa.
She started her career with make-up tutorials before monetising her content on social media platforms. However, she also happens to be an ambassador for several sneaker lines, including Umbro and Puma.
Watch the video below of Cyan Boujee being kicked out by the club owner:
Cyan Boujee is accused of starting a fight at Corner Butcher last night.

New clip of Cyan emerges detailing what happened at Corner Butcher pic.twitter.com/PXKIwhP5Qk

— Musa Khawula (@khawula_musa) December 27, 2021
Cyan Boujee alleges to have been physically assaulted by the owner of Corner Butcher in Mamelodi. pic.twitter.com/xsLO3aM7Rk

— Musa Khawula (@khawula_musa) December 27, 2021