Watch: Andile Mpisane & his wife, Tamia break the internet
Andile Mpisane & his wife, Tamia break the internet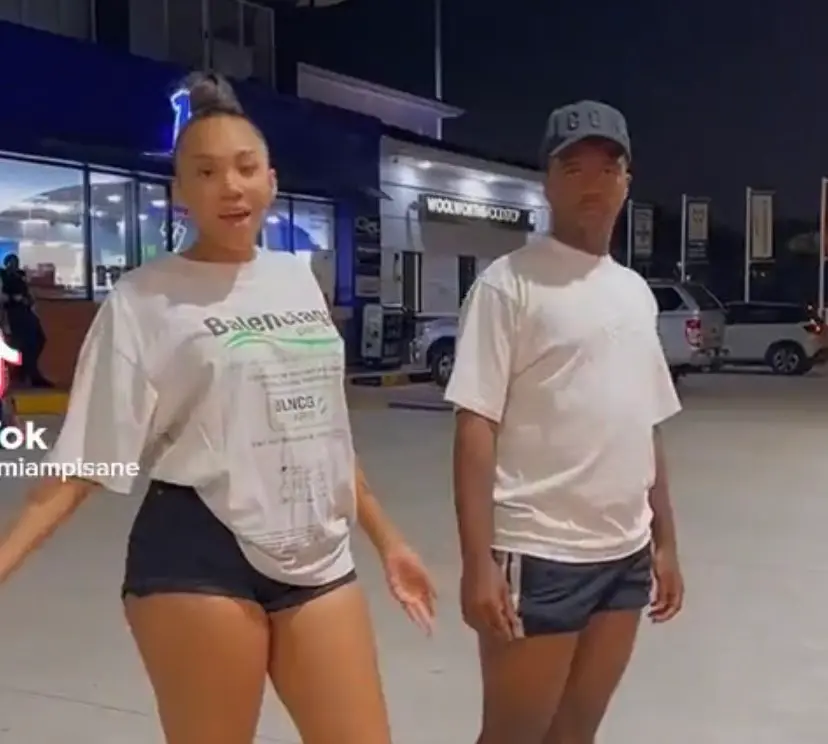 Royal AM chairperson Andile and his wife Tamia Mpisane's video making rounds on Twitter have caused mixed reactions from tweeps. While tweeps are calling out Andile Mpisane for not deserving of Tamia Mpisane, some have since attacked Tamia Mpisane's skin tone.
Andile Mpisane is feeling the wrath on Twitter as tweeps are calling him a 'baddie', following a video of him and Tamia Mpisane on Twitter. In the video, where both Andile and Tamia Mpisane seems to be in a jolly state while racing each other at the garage. Tweeps have concluded that Andile doesn't deserve his wife.
While some tweeps are gobsmacked and in complete awe with Tamia Mpisane's beauty, on one hand, Andile Mpisane is catching smoke as tweeps have labeled him with some derogatory names, calling him a 'baddie'. A 'baddie' refers to a woman who possesses certain qualities that qualifies her to be named a 'baddie'.
Why does he run like a baddie? pic.twitter.com/ho3OpnWNbm

— 𝖄𝖔𝖚𝖓𝖌 𝕮𝖆𝖉𝖇𝖚𝖗𝖞 (@davidtshitenda) October 13, 2022
It's him running like a hyped baddie 😂. That time Tamia is so chilled.

— Vonani (@ItsYourGirlVoni) October 13, 2022
Tamia is gorgeous. i can't believe this is her man😔 but let me stay out iindaba zabantu abanemali.

— yue . (@bodo_andisiwe) October 13, 2022
Tamia lookin like she the man of this house🔥 https://t.co/Rv3pKmSg8I

— BILLY™ (@djcosby) October 14, 2022
Andile Mpisane found an Upgrade here.

Intombazane engaphaphi is so important empilweni bafwethu. Peace over everything.🤞

Lento ye ntombazane that is everywhere. Doing everything ngomdidi womkokotela.. pic.twitter.com/Ubj7mL5Wz7

— ChrisExcel (@ChrisExcel102) October 14, 2022
While tweeps are eating off Tamia Mpisane's palm, others are gunning for her head on the silver platter. Tweeps have since compared Tamia Mpisane to Sithelo Shozi, which has always been the case whenever the Mpisane's are involved. Tweeps are convinced that Tamia Mpisane suffers from pretty privileges and there is nothing more to her that skin color.
Tamia does not even sound humble umuzwa ekhuluma nje i swear she's loud when she's angry futhi uyaphapha but Sithelo is a humble person ukuthi she's everywhere ngomdidi wani ini akuyona inkinga yakho leyo. @sithelo_shozi is making her own money just leave her in peace marn sis.

— Zanele Masilela (@zanele_maslela) October 14, 2022
It's not 💀, it's pointing out the privilege the person holds bc they're light skinned 💀 https://t.co/yl8XWwoGjW

— Babygirl💕 (@Khanyeeza) October 14, 2022