WATCH: AKA Rapping To Cassper Nyovest's Verse On Kwesta's Ngud
WATCH: AKA Rapping To Cassper Nyovest's Verse On Kwesta's Ngud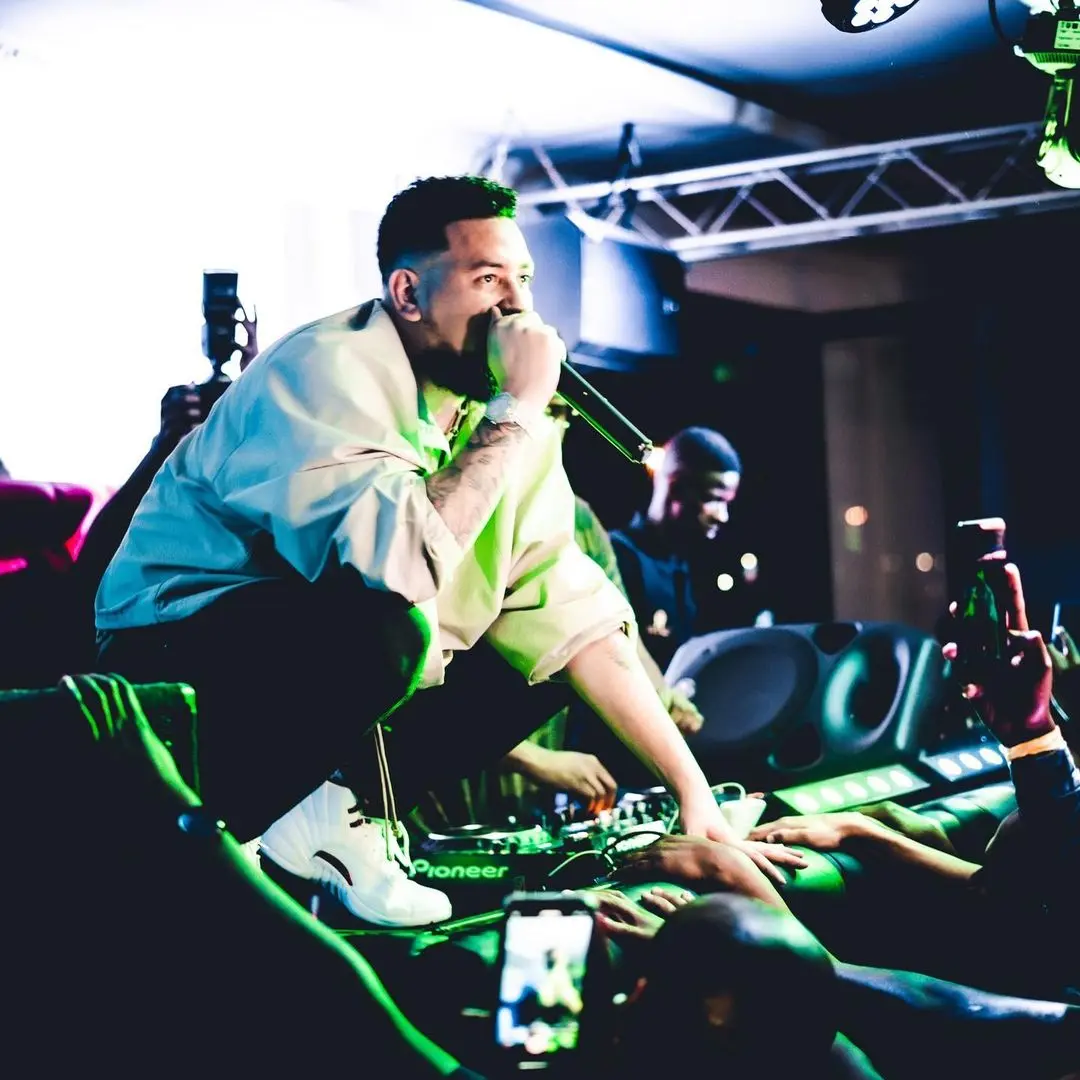 A short video from Saturday night made rounds on Social Media where we see rapper AKA whose longtime Hip Hop culture feud with his rival and fellow rapper Cassper Nyovest has been happening for years now is seen gleefully singing along to a verse by Mr. Fill Up and surprises fans online. Could this mean that this feud could be coming to an end any soon? We don't have the answers to that question yet but, we must say AKA looks wholesome and happy in the video, so anything is possible.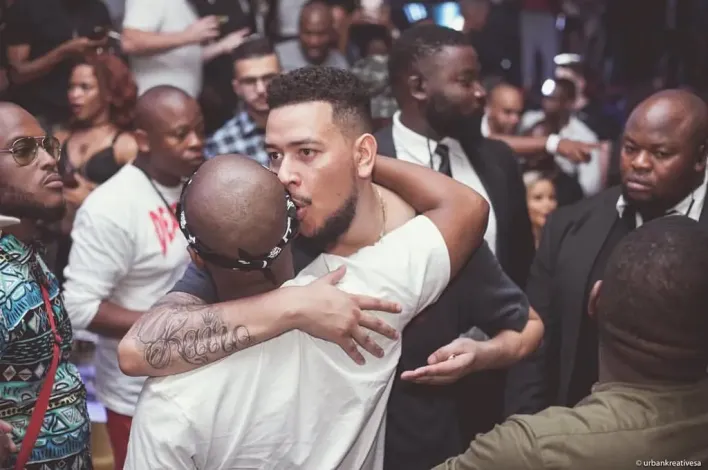 In the clip, AKA is seen in a club with his friend and official DJ, Don Design, but seems to be the one handling the decks while Kwesta's Ngud' keeps the audience entertained. He teases the crowd right before Cassper's verse on the song comes on, daring himself to rap his rival's part of the song and has the whole crowd cheering.
@akaworldwide rapping @casspernyovest 's verse on @KwestaDaKAR 's Ngud' is my favourite hip hop video of the year 😂

#RHOD #BBMzansi #KonkaLive pic.twitter.com/3eZiGeILtA

— November Man (@lvzvko) April 2, 2022
"Do you want me to rap this verse… Do you wanna see it live." He teased before going in on the verse and then proceeded to confirm that he would indeed rap the verse. He further asked the audience to pull out their cameras to capture this interesting moment in local Hip Hop culture and they certainly adhered to the demand.
The Fela In Versace hitmaker surprised all of us as he knew the lyrics on Cassper's verse of the song word-for-word and wasn't shy to show us that he did. He sang and danced along, "Eish sharp whozit, ekasi Manyora, Fede? K'hambani?"
This made fans come up with many speculations and conspiracy theories about the pair. Some said that the feud isn't actually a feud but a bromance with the two artists liking each other in real life. Another user even suggested that the two artists collaborate on a song even if they don't have to share studio time.
This comes after one of the local rappers, Reason shared a tweet that has since gone viral where he was suggesting a battle tour between the two Hip Hop heavyweights. Reason wrote, suggesting that a "AKA vs Cassper" tour would make more sense for both artists instead of the boxing fight that the two would much rather have.
An "AKA vs CASSPER" tour makes more sense guys. Not a fight.

Show us whose the best Musically. Not physically.

Red Bull Beat battle style.

9 provinces.

Stadium status.

One crowd.

3 rounds each concert.

Imagine the guest appearances between the 2 of them alone.

— Sizwe Alakine (@ReasonHD) March 20, 2022
"Show us who's the best Musically. Not physically." Reason wrote. He added that they must do it in the similar style that Red Bull Beat did in their battles. He further suggested, "9 provinces. Stadium status. One crowd. 3 rounds each concert." and closed off by building up excitement where he imagined the guest appearances from both the artists during this tour.
Both artists did not respond to Reason's suggestion and have carried on doing separate gigs. They have, however, in the past both agreed to face each other head-on in a boxing ring to determine who is bigger than the other, but Cassper pulled out of this Twitter-organized boxing match because of a dream his father had. But he has since assured fans that he is not scared to go in a boxing match with AKA.