Walking long distances barefooted, meeting Master KG – Makhadzi on her journey to the top
Walking long distances barefooted, meeting Master KG – Makhadzi on her journey to the top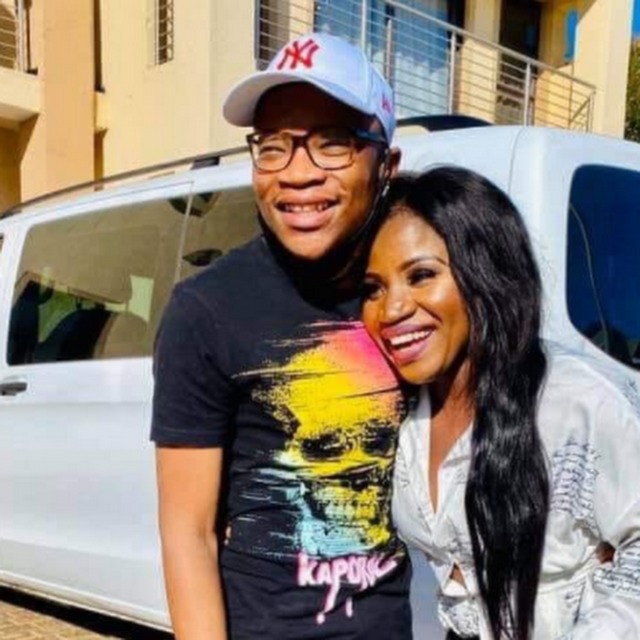 The woman who keeps rising to the top, Makhadzi has been featured on CNN's African Voices. In the documentary, Makhadzi tells her story from humble beginnings, and how she became the big star she is today.
What's a Makhadzi story without mentioning Master KG? The Khokhova album hitmaker revealed that the Jerusalema mastermind encouraged her to stick to her Venda roots and sing in her mother tongue. He also showed her the ropes and advised her on what type of music sells nowadays, because the music she was doing, had a limited market.
The young Venda girl who would perform at the Thohoyandou Taxi Rank for R2 coins, is now this mega star who everyone looks forward to seeing perform. The musician never backed down and had a positive mindset which played a huge role in her current success.
"It all started here in Venda, this is the longest road I used to use when I was going to town to promote my music. I use to walk without shoes, not having money for transport," she explained.
At the rank she would make sure she performs at specific times so she can attract more people. All she needed was her small speaker and her body revved up with energy.
During her performances, she attracted the attention from a certain group called MaKirari who worked with her. 7 albums later, she met Master KG and the rest was history.
"He's the only person who pushed me and told me that you must speak on your language. You must not change your language just sing in Venda," she said.
Legions of her fans showered her with compliments and congratulated her for scoring her very own documentary.
"Makhadzi is a beacon of hope that ,is possible in this hopeless universe, she's true Queen. May ancestors and God protect her always from dark forces of the music industry," wrote one tweep.
"I'm so proud of you Makhadzi you came from a long way & also you're an inspirational towards us abo village gals," another commented.
Another encouraged her to fill stadiums, "Couldn't help but smile all through her video. She's such a breath of fresh air, so genuine and talented. With all the love she's getting, she will fill that stadium up. We love Makhadzi!"
"This is so inspiring, even for people that don't want to venture into music, just for pushing ones passion… we love you Makhadzi."
Watch a snippet from the documentary:
Watch Makhadzi's Full Documentary on CNN Africa Voices Changemakers.

Catch FULL EPISODE on Channel 401 or Link below.

Link: https://t.co/FSwAPA85YQ pic.twitter.com/W3mBlOdxRE

— M A K H A D Z I Stan (@Khadzinator) May 13, 2021