Waaaal: Fans throw cash at Nkosazana Daughter on stage [video]
Waaaal: Fans throw cash at Nkosazana Daughter on stage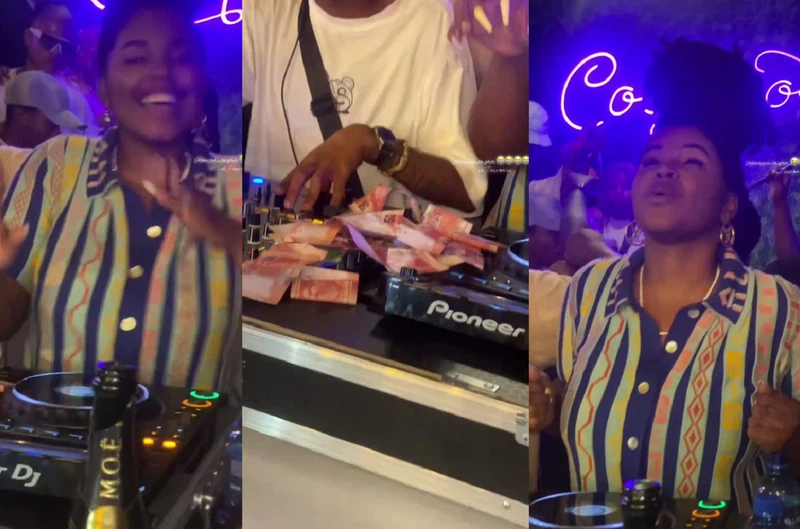 South African vocalist Nkosazana Daughter left fans throwing cash at her while on stage.
Nkosazana Daughter is one of the finest vocalists in South Africa, and fans love her a lot.
It seemed fans couldn't get enough of her voice whenever she opened her mouth, especially during a live show.
The talented vocalist had less than five years since she rose to the top of South African music.
She is a young artist who turned 23 only a few days ago; on 6 October 2023, fans celebrated with her.
FANS THROW CASH AT NKOSAZANA DAUGHTER ON STAGE
It was Nkosazana's Daughter's first live show after she celebrated her 23rd birthday.
Many fans seemed to know about her birthday and wanted to give her a few presents.
Indeed, it was a coincidence of the love and excellent performance she did and the birthday.
The fantastic performance and birthday would deserve some cash-splashing that evening
MZANSI CELEBRATE NKOSAZANA DAUGHTER'S BIRTHDAY
As fans threw cash at Nkosaana Daughter, some wished her a happy birthday on Instagram.
"Happiest birthday to me 🎉🎁❤️ +1″m she announced the news before fans wished her well.
"No one deserve the last slide better than you… Hbd❤️"
"Happy birthday to the best female vocalist I have ever known❤️❤️❤️❤️❤️❤️ my Queen"
"You're really the best… And tell them that the best is yet to come 🔥🔥…"
"@nkosazana_daughter happy birthday to you my love 😍 Angelic voice"
"Congratulations and happy birthday love you 😘 @nkosazana_daughter"