Video: Young Stunna spotted taking 'drugs'
Young Stunna spotted taking 'drugs'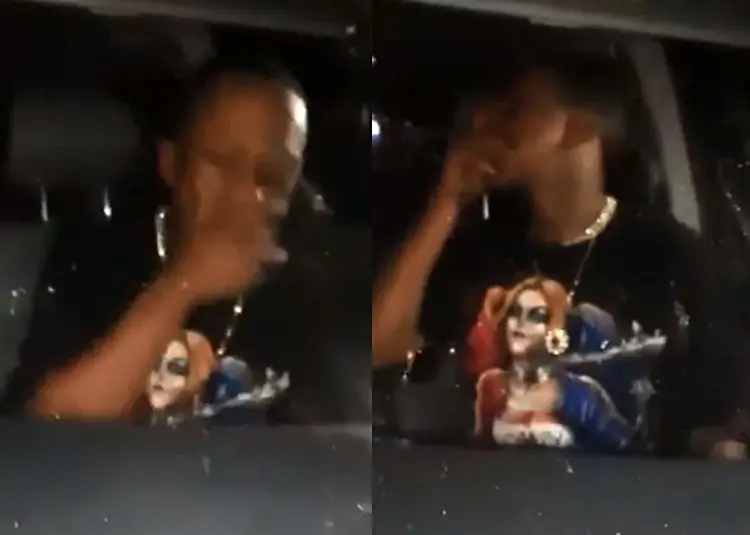 Amapiano star, Young Stunna is one of the most popular musicians to have emerged at the height of the lockdown and its strict restrictions. A success which is so apt that arguably his breakout song which made him a household name was the "lockdown protest struggle song," Bopha by Mellow and Sleazy, featuring the vocalist on the hit summer track.
But now it seems that the musician and fashion icon aspirant might be arrested in the future, but this time not for reasons we might think as it is alleged that he is a Grand-pa user.
Hate it or love it, Podcast and Chill with MacG, Sol Phenduka, and Ghost Lady have become a cultural reset in South Africa. As such, the show has given fans and the general public colloquialism which have become everyday terms. Think, "which one is this one," or "awusabi yini." One of the latest ones was the term of Grand-pa which was from the pun master and Dineo Ranaka's sidekick, Sol Phenduka.
Since then the term, colloquially, has then associated with what is also commonly and universally referred to as "snow." Therefore, as Sete climbed up on the trends list on Twitter, other popular and most engaging content surrounding the artists on the song began to circulate. One, in particular, put Young Stunna in the fire as we discover how the artist can maintain his demanding live performance schedule with the same energy and vigor.
On Thursday, 11 August 2022, the infamous Twitter gossip page Musa Khawula shared a video alleging that Young Stunna was a user of Grand-pa. In the video in question, the Camagu hitmaker is seen in his travel bus before a performance. In between the midst of dancing to the music in the car and amping himself for his upcoming performance, the vocalist is seen coyly playing around his nose; a tell-tale sing and action for those who are attempting to use the white substance as seen in movies and television shows.
Young Stunna spotted doing drugs before his show in Zeerust. pic.twitter.com/zzMq87y5L7

— Musa Khawula (@MusaKhawula) August 11, 2022
Whether true or not, remains to be confirmed as Young Stunna and camp has yet to share any official word on the matter.