Video: Shauwn Mkhize (MaMkhize) comes face to face with a wild tiger
Video: Shauwn Mkhize (MaMkhize) comes face to face with a wild tiger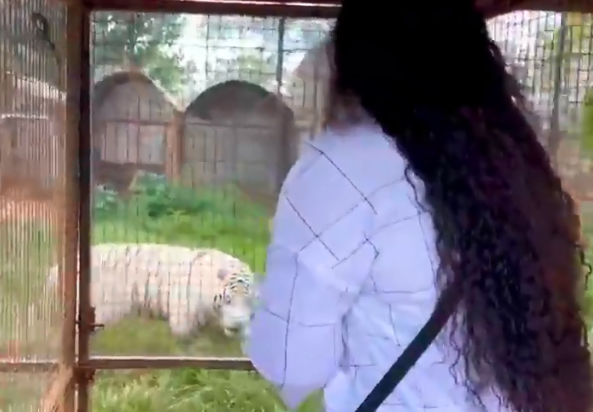 MaMkhize aka Shauwn Mkhize is an astute businessman…and she's also one fearless daredevil! The Kwa Mam'Mkhize star boasted about one of her scary encounters on social media – coming face to face with a wild tiger.
The reality TV star and Royal AM boss posted a video of her at a wildlife sanctuary in arms reach of the dangerous beast.
In the clip posted on Instagram, Shauwn Mkhize is seen getting up close and personal with a white tiger whose name is Ziggy.
"Come to mama", the star is heard telling the large animal, before adding: "Come eat me".
At one point, the star crouches before the tiger, with just a thin wire fence between them. She then extends her hand for the animal to smell her. "Am I safe?" she asks the animal handler, whilst nervously laughing.
The star revealed that her own sister was not happy with her thrill-seeking adventures.
She posted on Instagram: "It's been a WILD day today. My sister @nozipho_ngubo wasn't happy about me doing this. Sometimes I think she forgets that she has a fearless sister.
"I don't know guys, but I think 'Tiger Queen' might have a ring to it".