Video Resurfaces Of Pearl Thusi Making Fun Of Bonang's Abuse Ordeal
Video Resurfaces Of Pearl Thusi Making Fun Of Bonang's Abuse Ordeal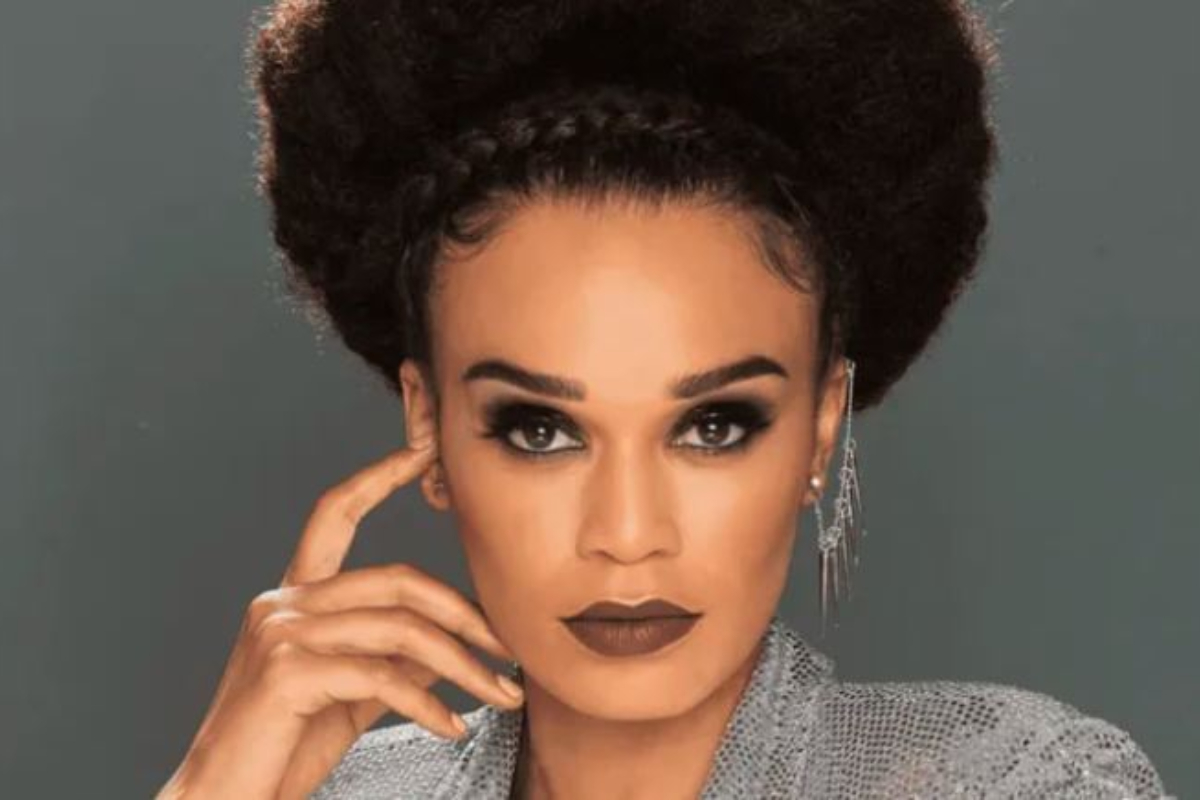 Queen Sono actress Pearl Thusi has found herself in another Twitter conundrum. This time it is for something she said 4 years ago when Euphonik tried to discredit Bonang after allegedly abusing her.
Controversial Mzansi actress Pearl Thusi has found herself being dragged again on Twitter after tweeps recalled she posting a video 4 years ago on Twitter in which she and Linda Moeketsi called themselves Hlanyos and told Euphonik they loved him in an effort to shade Bonang following her abuse at the hands of her ex-boyfriend Euphonik.
Recent events have brought many to the light about who to believe after Euphonik called her 'Hlanyos' in an effort to discredit her. Many have praised Queen B for being inspirational as she held her head high and tune all her focus on carving out a successful career.
Check reactions below:
Remember when Pearl Thusi and Linda Moeketsi made a video asking Euphonic for Nonke Tshirts, telling him they LOVE him, while mocking Bonang by referring to themselves as "Hlanyos", because that the Nickname Euphonic gave her after he physically abused her?

— MPHO 🌻 (@MphoMoalamedi) February 18, 2021
Remember when Pearl Thusi and Linda Moeketsi made a video asking Euphonic for Nonke Tshirts, telling him they LOVE him, while mocking Bonang by referring to themselves as "Hlanyos", because that the Nickname Euphonic gave her after he physically abused her?

— MPHO 🌻 (@MphoMoalamedi) February 18, 2021
Remember when Pearl Thusi and Linda Moeketsi made a video asking Euphonic for Nonke Tshirts, telling him they LOVE him, while mocking Bonang by referring to themselves as "Hlanyos", because that the Nickname Euphonic gave her after he physically abused her?

— MPHO 🌻 (@MphoMoalamedi) February 18, 2021
Remember when Pearl Thusi and Linda Moeketsi made a video asking Euphonic for Nonke Tshirts, telling him they LOVE him, while mocking Bonang by referring to themselves as "Hlanyos", because that the Nickname Euphonic gave her after he physically abused her?

— MPHO 🌻 (@MphoMoalamedi) February 18, 2021
Remember when Pearl Thusi and Linda Moeketsi made a video asking Euphonic for Nonke Tshirts, telling him they LOVE him, while mocking Bonang by referring to themselves as "Hlanyos", because that the Nickname Euphonic gave her after he physically abused her?

— MPHO 🌻 (@MphoMoalamedi) February 18, 2021
Remember when Pearl Thusi and Linda Moeketsi made a video asking Euphonic for Nonke Tshirts, telling him they LOVE him, while mocking Bonang by referring to themselves as "Hlanyos", because that the Nickname Euphonic gave her after he physically abused her?

— MPHO 🌻 (@MphoMoalamedi) February 18, 2021