Video of woman imitating Babes Wodumo at Mampintsha's memorial service angers Mzansi
Video of woman imitating Babes Wodumo at Mampintsha's memorial service angers Mzansi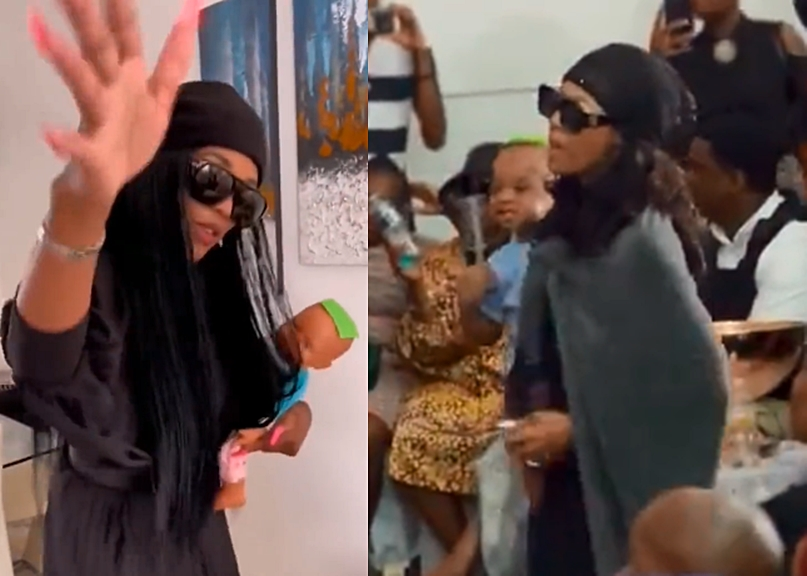 Tik Tok user who imitated Babes Wodumo's singing and dancing at Mampintsha's memorial service held on Thursday has come under fire on social media.
This comes after a video of her reenacting the moment went viral on social media and it ruffled major feathers. On Thursday 23 December 2022, Babes Wodumo melted the hearts of many people. She honored her late husband by dancing to Big Nuz's Song Of The Year Ngeke featuring DJ Yamza.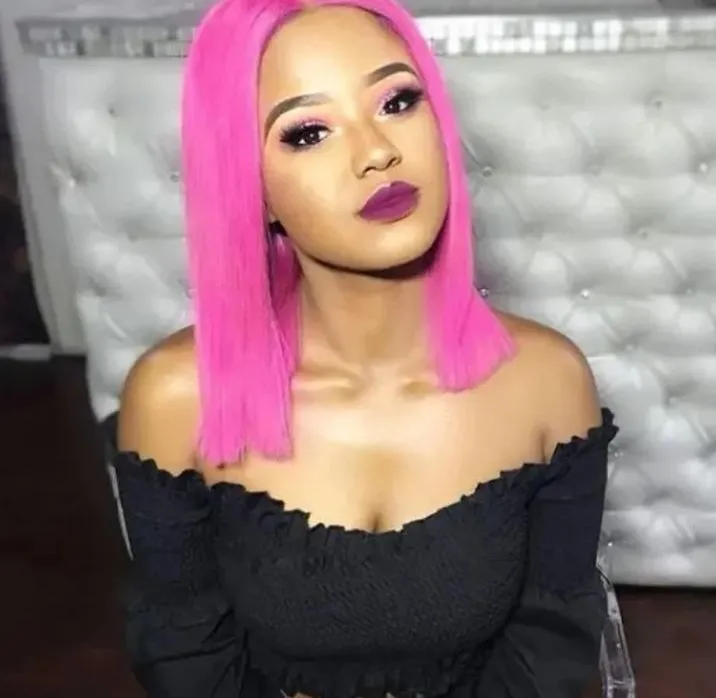 The self-proclaimed Gqom stood up with her son and danced to the song as the crowd gathered around her to capture the moment. No one saw it coming that social media users were about to recreate the moment and make it a viral challenge.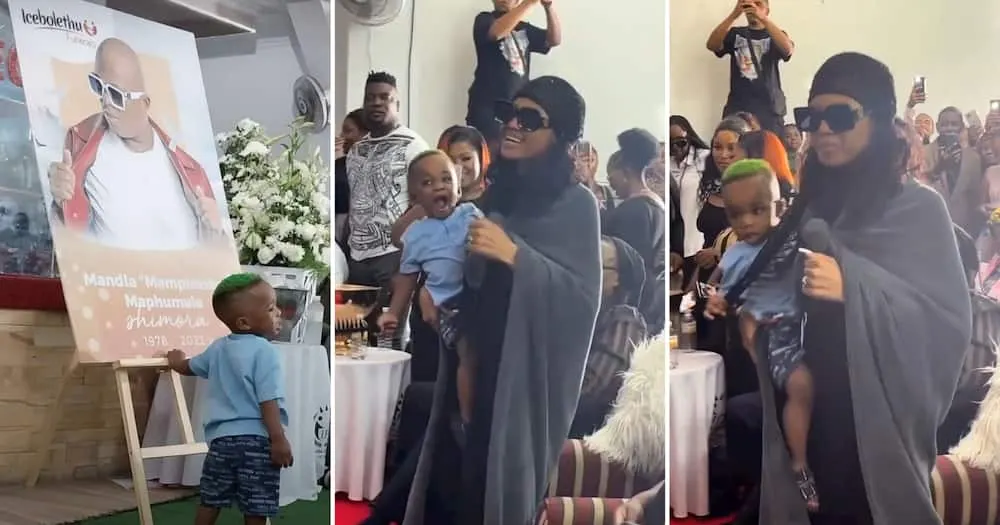 In the video, the unknown woman is seen wearing an all-black outfit while holding a doll with green paper on its head. Her cringe-worthy video has angered social media users who think she is insensitive and disrespecting Babes Wodumo who is currently mourning the untimely death of her husband.
Le mborile straight pic.twitter.com/HuJ8QLhS6b

— K U L A N I (@kulanicool) January 1, 2023
Re – enactment is good but this is a mourning woman. Let's have ♥️ 's! 🙏🏾

— Zhane' Zee Doobe (@dachicdatrocks) January 2, 2023
honestly.

— siphokazi shandu 🦋 (@siphokazishand) January 2, 2023
Some people should be ashamed of themselves.

— LINDI_E (@Lindi95554314) January 2, 2023
At Mampintsha's memorial service, DJ Tira advised Babes Wodumo to reclaim her throne as the Gqom queen. He revealed that Babes used to charge R100,000 per gig. "Babes must go back to the top of the charts. When she joined the music industry she was charging R100,000 per gig. You [Babes] should not be comfortable [with earning less] and you need to get out of your comfort zone if you want to go back to the top. You need to work hard and have a focus. Also, we still have Sponge [Babes' child] to raise because Mampintsha is no longer with us. We as his friends, we will do anything for him [Mampintsha]," said DJ Tira.
Bishop Welcome Simelane, Babes Wodumo's father, expressed that he was proud of his son-in-law, Mampintsha. "I thank him for leaving me behind a grandson, Sponge. Mampintsha played a huge role in Babes' music career. I thank him for that because he supported and groomed my child to be a star she is today. She can now support herself financially because of Mampintsha. You hardly get men like that these days, men who would support their spouses the way Mampintsha did," said Simelane.