Video of Khanyi Mbau singing shiyi'indoda eDubai at a party has Mzansi talking
Video of Khanyi Mbau singing shiyi'indoda eDubai at a party has Mzansi talking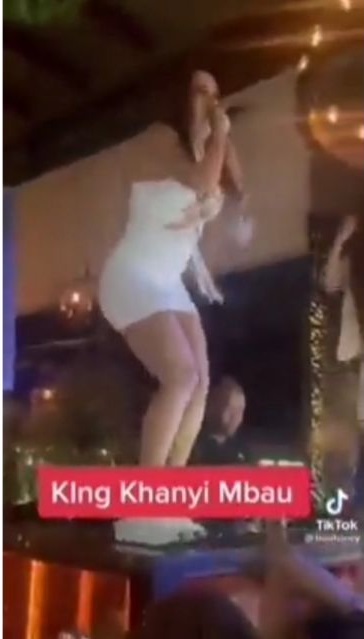 Media personality Khanyi Mbau left Mzansi hot and bothered after a video of her having the time of her life at a club where she was mocking her Dubai situation and chanting "shiyi'indoda eDubai" went viral.
Khanyi topped the Twitter trends list on Sunday as her actions split Twitter.
The media personality was the host at Mabopane Shisanyama on Saturday and later also joined her baby brother Lasizwe at Rockets where he was celebrating hitting 700k subscribers.
There, Khanyi seized the opportunity to make fun of Kudzai after she left him sulking and alone in Dubai.
As she hyped the club, with the song Umsebenzi Wethu playing in the background, Khanyi chanted, "Shiyi'indoda eDubai. Uhambe ngathi uyabuya", which translates to "leave that man alone in Dubai. Leave as if you're coming back".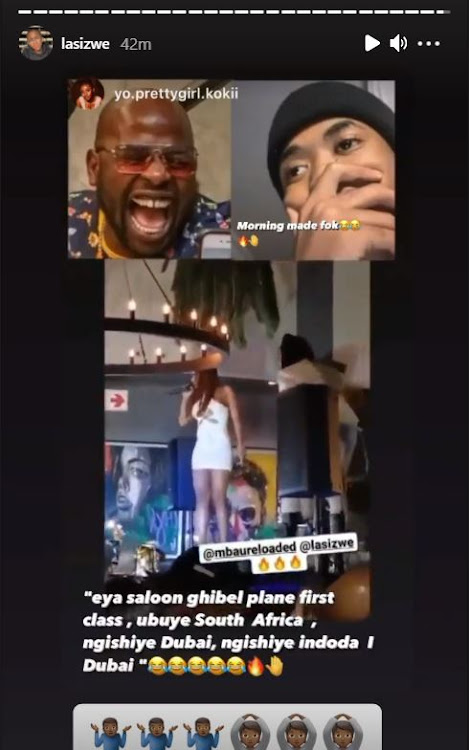 Twitter put Khanyi on blast for her actions, with some saying if the tables were turned Kudzai would have been called all sorts of names. Tweeps were split in opinions over whether Khanyi's "savage" behaviour was cool or not.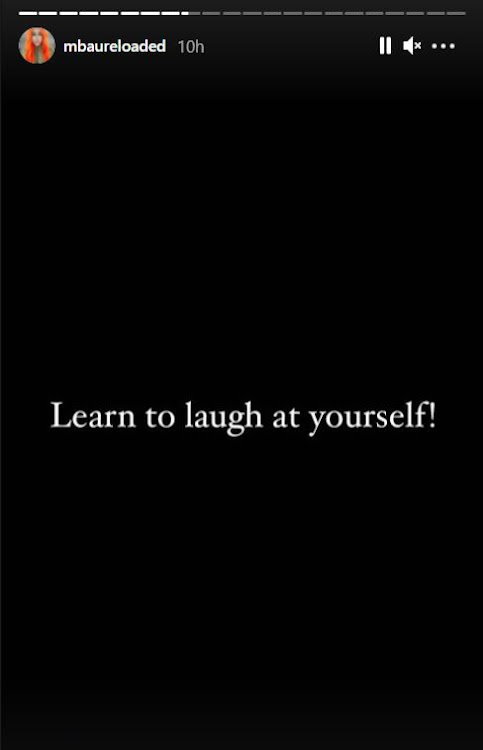 While the internet seems split over what Khanyi's intentions were at the club, the actress on her Instagram stories made it clear that she's decided to live her best life and is making lemonade out of the lemons life handed her.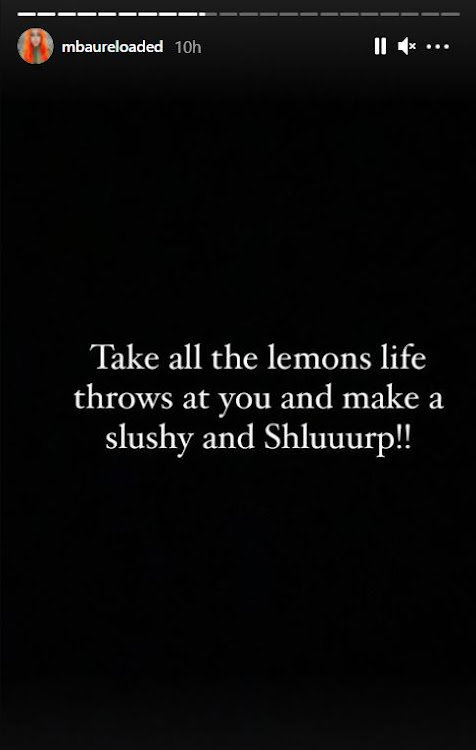 In a series of posts, Khanyi seemed to explaining that she's chosen to not take life "so seriously" and was applying the advice she often gives to her followers, which is "learn to laugh at yourself".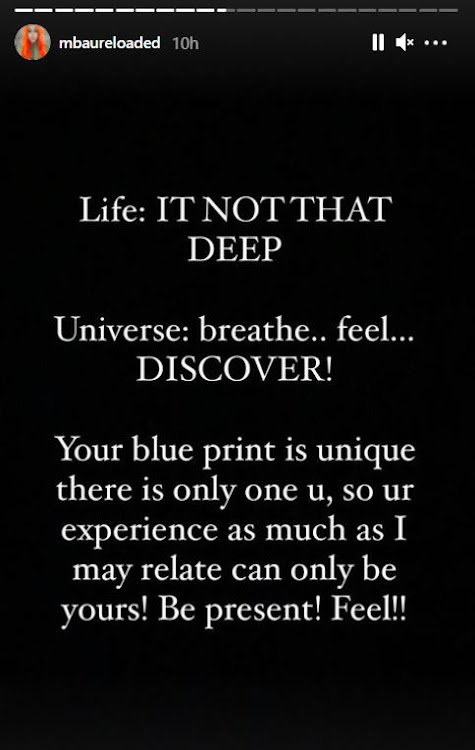 "Take all the lemons life throw at you and make a slushy and slurp," Khanyi wrote on IG.