Video of Amapiano star Toss in tears has Mzansi worried
Video of Amapiano star Toss in tears has Mzansi worried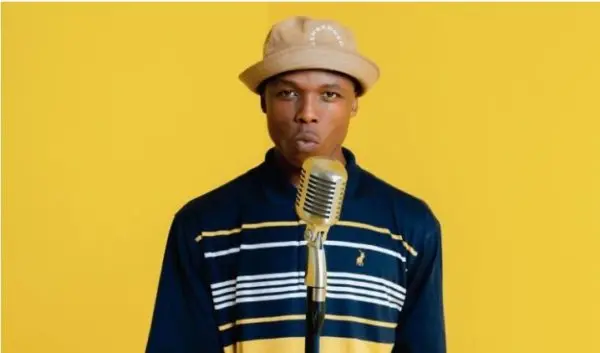 The Amapiano star, Toss of Umlando fame, has worried his fans once again after going on IG live all emotional. If he is not fainting on stage during a performance, he is crying on Instagram live saying he needs love.
Pholoso Masombuka, AKA, Toss, went on Instagram live and shed a few tears with his fans and said he "needs love right now." Before he could get a chance to explain what he meant by that, he ended his Instagram live session.
This follows weeks after the Umlando hitmaker fainted on stage mid-performance.
Putting his fans at ease, he later took to Instagram to tell them that he is fine and there is no need to panic.
"I just want to address what happened yesterday, I fainted on stage due to fatigue. I just wanted to inform you that I am doing well.. I saw a video that has been circulating on Twitter and I just wanted to give you an update that I am okay and I appreciate the love and positive energies that you are sending out to me," he said.
"I appreciate everything. I will come back stronger and I wanted to apologize to the promoter for what happened. I hope the show went well after I had left," he said.
He also told his fans to not worry as he will be stronger. Also thanking his mum for being there for him when he fell, Toss freestyled a song for her. Captioning the video, he said, "I wouldn't have survived the past few days without my mother. It's been a tough week for her, but she stood for me when I couldn't stand for myself!!! Ngiyabonga (thank you) for everything Ma!!! Ngisazok'jabulisa!!! Ak'pheleli La , Themba mina," he wrote.
With all these gigs, artists are getting tired and it's understandable why. Another star who took a breather from all the touring was Sir Trill. He said he had been working tirelessly the entire year and needs some rest, "I would like to apologise to the upcoming events and shows. I have been suffering from fatigue and it has gotten worse. We have been working all year non-stop. We forgot I need at least a little bit of rest. I love you all see you soon."
Fans supported his decision, "Have your rest, bro. You remained humbled in a very challenging industry where people get depressed, criticised, hated, cancelled, accused, overworked, abused etc. You deserve to recharge and serve us the best," said a fan.
"Take your time Trill. Protecting your energy & spirit is more important than shows," said Riky Rick.