VIDEO: NGIZWE MCHUNU'S WIFE LEFT IN TEARS AFTER HE IS DENIED BAIL
NGIZWE MCHUNU'S WIFE LEFT IN TEARS AFTER HE IS DENIED BAIL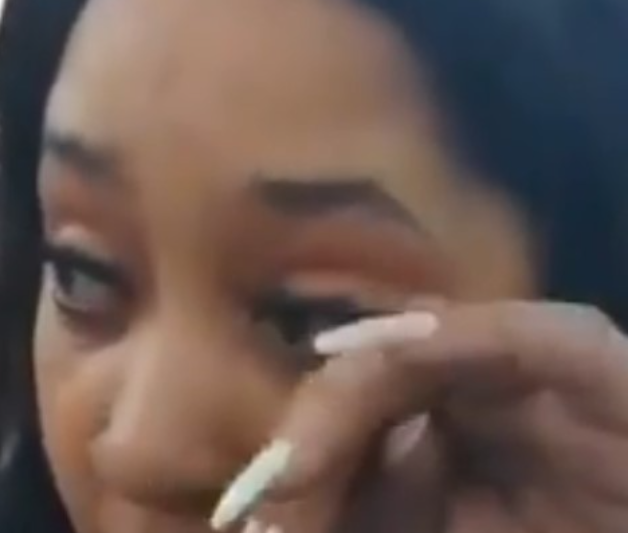 Ngizwe Mchunu has been denied bail after he appeared at the Randburg Magistrate's court this morning. He apparently is said to be a flight risk and that he might interfere with the evidence. The former Ukhozi FM radio presenter is accused for inciting violence.
Social media users have been up in arms after news of his bail being denied. Ngizwe handed himself over to the police on Monday after he claimed police have been threatening him.
Just in: Ngizwe Mchunu has been remanded in custody after he made his first appearance in the Randburg Magistrate's court on charges of inciting public violence #UnrestSA () (@Lwandi_N) pic.twitter.com/iRXvikScx0

— Team News24 (@TeamNews24) July 21, 2021
His lawyer Advocate Styx Mdladla told the media there was a warrant of his arrest, "He surrendered himself at the provincial headquarters and the investigating officers, two of them, came in and showed us a warrant of arrest. On that strength of the warrant of arrest they took him in custody," he
The judge told the court that Ngizwe left Gauteng where he was hiding in a private jet and came to Durban. That is when he handed himself over. Mchunu can only apply for bail on July 28.
Users on social media have been defending Ngizwe saying his arrest is unlawful as he never instructed anyone to loot. One person who is livid an beside herself is his wife Lindi Mchunu, who was left in tears after the decision was made.
The interviewer asked her how does she feel now that her husband has been remanded in custody. Lindi could not even talk as the emotions overcame her but when she regained her strength, she breathed fire. She asked why are people silent when her husband is being treated this way. She said she was not in the mood to talk and say anything about her husband's arrest.
Ngizwe Mchunu will remain behind bars after his case was postponed to the 28th of July at the Randburg Magistrate Court.

Ngizwe Mchunu's wife Lindi comments after his arrest here on video pic.twitter.com/cPZv1WEMdW

— #SayNoToLooting (@EricanSA) July 21, 2021
"Ngizwe Mchunu is just used as a scapegoat nje. We all know Government is trying to convince business and so-called international investors that they are doing something about this. My problem with the government is that cabinet members contradict each other on this unrest issue
"Ngizwe Mchunu and other targeted individuals are clear confirmation that we have entered to a dictatorship state. We are in trouble, the WMC proxy is dealing harshly with the opponents. Siyobona iyozala nkomoni.
"All signs of a dictatorship state are there, right of movement replaced with lockdown, citizen (Zuma) imprisoned without trial, freedom of expression (Ngizwe Mchunu) voicing disatisfaction against Govt deemed as inciting violence, Military constantly deployed while there's no war.