Video: Natasha Thahane and Thembinkosi Lorch put breakup rumors to bed
Video: Natasha Thahane and Thembinkosi Lorch put breakup rumors to bed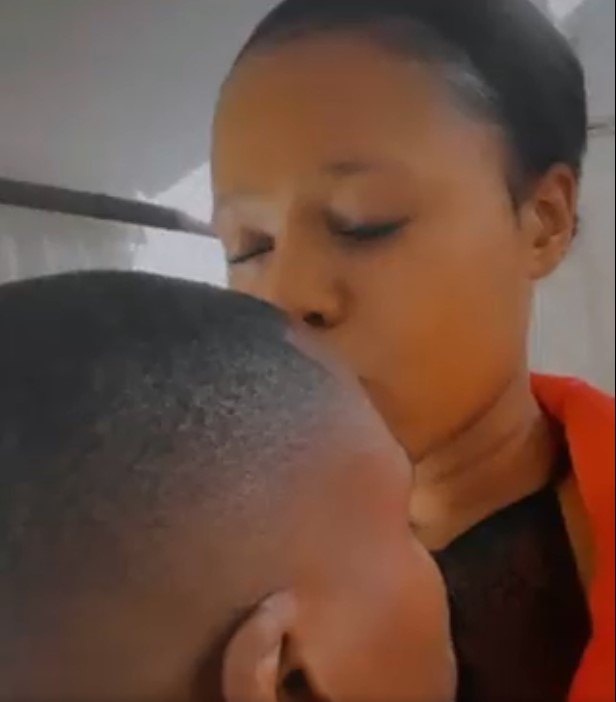 Soccer star Thembinkosi Lorch has put breakup rumors to bed. The pirates player posted his girlfriend the former Skeem Saam actress Natasha Thahane on Instagram after rumors that it has ended in tears between them.
Tweeps said this was a lesson for them to mind their one business.
Earlier this week, fans noticed that the pair have unfollowed each other on Instagram and have also deleted each other's pictures on IG.
Lungelo tweeted: "This Lorch and Natasha speculation is evidence on how black people are evil to one another. I can't believe y'all find it entertaining and joyful that people broke up. No black person will ever wish you well as a black person, phela that thing is not worth the celebration."
I'm not a stalker but seems like Natasha and Lorch removed each other's pictures on Instagram 🥲 pic.twitter.com/Eoc2P8Eo03

— SITHALE✍🏿 (@SithaleKgaogelo) August 8, 2021
Yesterday Lorch posted a video of Natasha in a driver's seat with the caption: "driver for today" followed by love emojis.
Fans have since reacted to Lorch's post, Taking to Twitter @HRofTwitter wrote: "Lorch posted Natasha again today, he just silently told South Africans to mind their business #Lorch"
Zukie said she wishes them love and happiness: "This is a true definition of "izinto zabantu abay2 azingenwa" I wish them love and happiness may God bless their union #Lorch'
@RDalemufasa: "So basically @Natasha_Thahane and @lorch didn't break up that Lorch's house & car…Natasha just posted this morning."
So basically @Natasha_Thahane and @lorch didn't break up😂😂😂🔥🔥🔥thats lorch's house & car…natasha just posted this morning pic.twitter.com/vc6GB5QZJc

— @Real_Dalemufasa (@RDalemufasa) August 9, 2021
Natasha and Lorch sparked dating rumors on social media after their vacation in Tanzania, Even though the pair initially denied that they were in a relationship, they eventually started posting each other's pictures followed by sweet captions on Instagram.
Earlier this month, Natasha penned a sweet birthday message to Lorch on Instagram, a now-deleted post read: "Happy Birthday King @thembinkosi_lorch_3. May God continue to protect & guide you all the days of your life. Wishing you many more years of happiness, love, peace & full access to heaven's resources. I admire and respect who you are. I love you Mr! Beke le beke."
Natasha has also put men on blast for sliding into her DMs, this was long after her relationship with Lorch was confirmed. The actress said she missed days when men used to go to war.
"Amadoda angaka in my mentions axakwe indaba zam (so many men in mentions all up in my business. I miss the days when men used to go to war," she tweeted.