Video: Major League DJz hanging out with Lewis Hamilton
Video: Major League DJz hanging out with Lewis Hamilton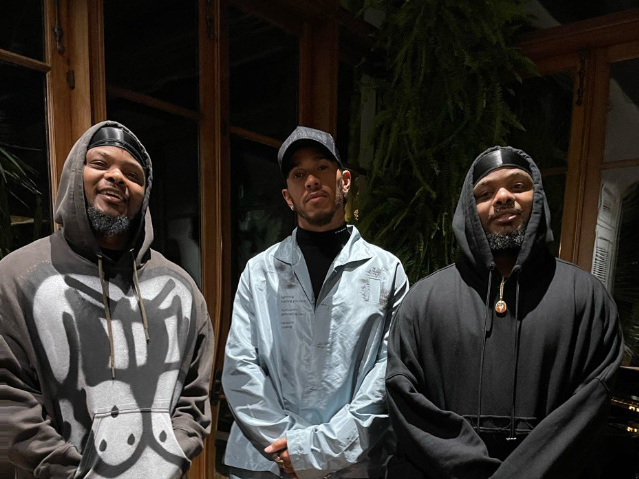 The amapiano wave has taken over and even British racing driver Lewis Hamilton can't help but ride it.
Major League DJz shared a video of them hanging out with Hamilton in a studio, seemingly for a listening session. "Hanging out with our bro Lewis Hamilton in studio … connecting the dots," they captioned the post.
Major League DJz are on a mission to take amapiano to the world.
Speaking to TshisaLIVE, Banele spoke of the duo's pride in how far they've come in their career.
"It's mainly about taking the South African sound to the world. We are getting international recognition. I feel like the Major League brand is being celebrated more outside South Africa. We've done a lot of cover shoots, bigger shows. Our shows are much bigger outside South Africa."
While there are controversial conversations on social media regarding the genre, people should focus on celebrating it more to benefit from its success.
"Everybody should be embracing amapiano. It's a South African thing that is really taking over the world. Corporates should be putting big money behind it and every South African should invest in something that could put us on the map. Other countries are riding with it. South Africa should continue riding with it too."
Support independent journalism by subscribing to the Sunday Times. Just R20 for the first month.