Video: Lasizwe spotted partying after claiming to be in a mental health institution
Video: Lasizwe spotted partying after claiming to be in a mental health institution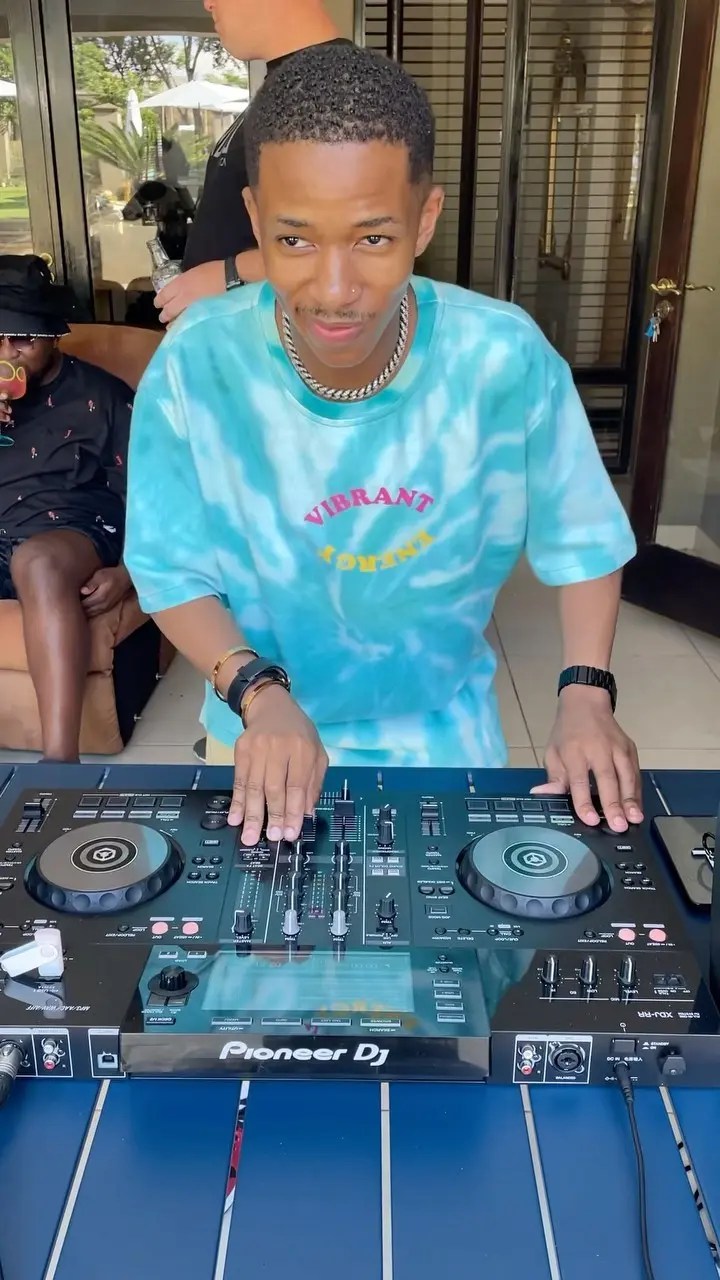 Mzansi's Sweerie, Lasizwe recently made headlines when he announced that he would be checking himself into a mental health institution. But was it all fake?
It is no secret that Lasizwe is very widely loved. His sense of humour and how open he is with his followers are some of the reasons that his fans remain loyal.
This is why the internet was deeply moved when Sweerie announced that he would be checking himself into a mental health institution. In his social media statement, he said he was going in for depression, which he has battled for quite some time now.
Tweeps applauded his decision as brave. He was congratulated for destigmatizing mental health issues. Many saw it as an important step in getting more people to seek help for their issues, and to see that it's not shameful to admit to needing help.
But now tweeps have reason to believe that it was all just a publicity stunt, and that Lasizwe did not, in fact, check himself into an institution.
A video has emerged online which allegedly shows the comedian in Sun City. He is dancing to OSAMA in the video, which is said to be at an event on Saturday 27th November. It has obviously angered his fans on social media.
I thought Lasizwe was at a Mental Health Facility moes. pic.twitter.com/wr6mJ06QLH

— Thabang (@Tbang_rav88) November 27, 2021
Tweeps now think that the whole thing with him checking himself into an institution was nothing more than a campaign to sensitize the public on mental health. And while they agree that the intention is noble, they also think that it could have been done in a better way.
So we had to keep Lasizwe on our prayers so he can go dance in Sun City ….. Yinton le kaka pic.twitter.com/5Cn0amFRpP

— ChrisExcel (@ChrisExcel102) November 27, 2021
Not Lasizwe joking about MENTAL HEALTH😴😴😴😴 pic.twitter.com/Xrb93DR3ip

— #RegisterToVoteZW🇿🇼 (@ChiefJusticeHD) November 27, 2021
Wait, wasn't Lasizwe supposed to be in a mental health wellness facility? Tell me the person I spotted on Naledi M's IG story at the groove is not him. Oh WOW! 👏 I guess we're the fools of the century for trusting him.

— MA LE BO🇱🇸🇮🇳 (@Melo_Malebo) November 28, 2021
Fans believe it is insensitive to pretend to be checking into a mental health institution, then go out and back to living his best life. One tweep even thinks that doing that is a big insult to those who are genuinely battling mental health issues; that it makes a mockery of their real struggles.