Video: Lady Du shows love to school kids
Video: Lady Du shows love to school kids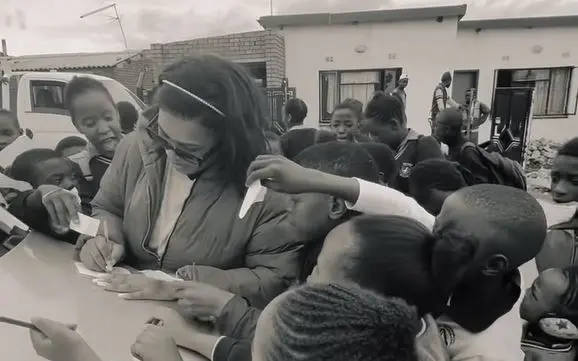 Lady Du is a huge lover of children, and she's experienced it again by showing love to some school kids she met on her way.
The Amapiano star shared a video of herself crowded by students who were eager to get her autograph.
As seen in the video, Du took time to sign on each of their paper.
According to the singer, the students stopped their school bus in other to meet her, which melted her heart.