Video: Kelly Khumalo not feeling her lady parts after getting the Covid-19 Jab
Video: Kelly Khumalo not feeling her lady parts after getting the Covid-19 Jab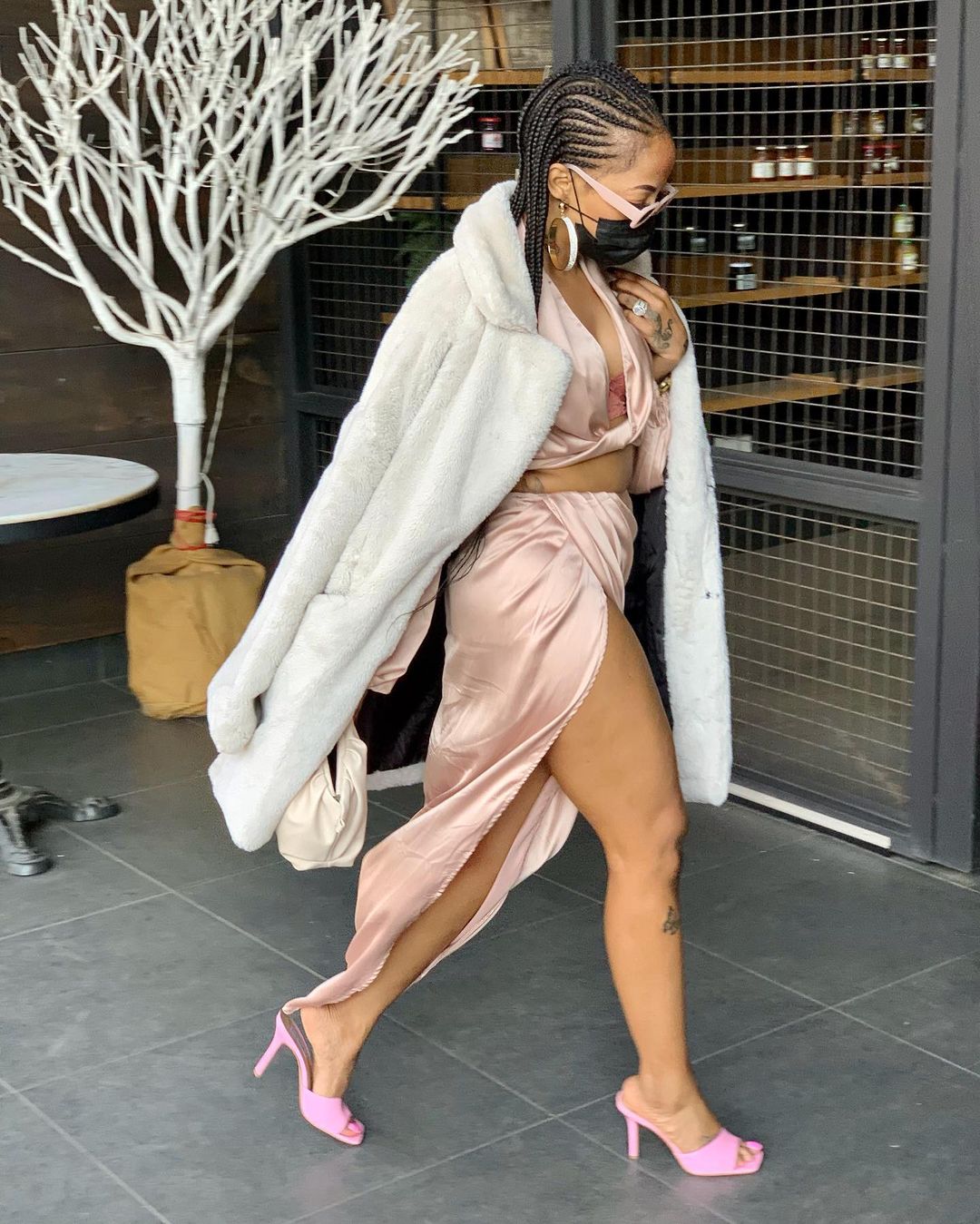 South African singer and actress Kelly Khumalo is known for telling it as it is. This time she complained about the nurses not revealing all the effects one should expect after receiving the Covid-19 jab. This all comes after she posted a video as Barbra lashes whereby she uses a Russian accent and says her mind out. Kelly Khumalo openly tells her fans that since receiving her jab last week she can't feel her privates.
The singer complains that she was only told that she will only experience a minor headache but to her surprise she cannot not feel anything down there. Her followers are shocked but appreciate the truth. In fact many other people also comment to her post saying they experienced the same thing or are experiencing it. On the other hand those who have not been vaccinated yet are shocked and scared. Here are some of the comments from the public concerning this issue about the vaccine and the private organs:
"😂😂😂😂😂😂I thought I was the only one"
"She is in quarantine…She isolating from her full purposes…oh my sweet😂😂😂😂"
"What do you mean??? Can you not feel her?! 😂😂😂 You're scaring me"
Video: Kelly Khumalo not feeling her lady parts after getting the Covid-19 vaccine
"I felt the same way i was thinking that it's my mind but thanks for setting me free"
"U not feeling anything under😂😂😂 bathong Kelly"
The Covid-19 vaccine is still an issue many are debating about all over the world. Some places that have had their populations vaccinated seem to be better off and things have gone back to normal. However, that is not the case in South Africa as the government is pushing for numbers to get vaccinated so as to control the deaths and spread of the virus.
Some people do not want the vaccine and think that the vaccine will weaken their immune systems which will eventually lead to their early deaths. Many theories are being spread on the Internet and it the actual motives behind these are unknown.