VIDEO: KELLY KHUMALO BLASTS SON'S BROKEN ENGLISH
KELLY KHUMALO BLASTS SON'S BROKEN ENGLISH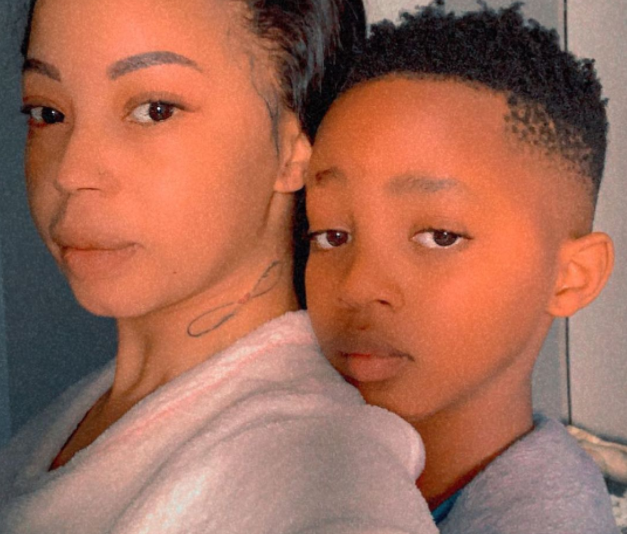 Afropop musician and reality TV star, Kelly Khumalo has slammed her son Christian for speaking broken English on the latest episode of Life with Kelly Khumalo.
In the episode shared by Somizi on Instagram, Kelly and her kids were going somewhere and before they leave Kelly asks where Christian is before proceeding to ask him why he brought the other costumes, Christian says, "she brang them not me"
Kelly, visibly annoyed calls him to order and says, "brang or brought? I don't send you to school to speak broken English" and then casually walks away.
People could not believe that Kelly's child Christian, Jub Jub's son actually coined that word. While Kelly was not having it, Christian clearly had given some people life on their feed with laughter.
These were some of the reactions on Instagram:
@_dineo_mashego said, "Kelly is NOT paying fees for her to get 'brang' things!!!"
@sindi_makhumalo said, "She's right though!!! I applaud this 😂😂 its unacceptable "Brang"?! Mxhm"
@_lebogangmahlangu said, "😂😂😂😂😂hai school is EXPENSIVE guys!"
@misstakue said, "She is so right. You can't go to school and come back saying brang"
@motso_kau said, "Hahahahahha I am that mother"
@iam_umsabaungamazi said, "Lalelaa😂😂😂😂 yabo u kelly Uzokwenza umthande ungamthandi ❤️❤️ she's Life😂"