Video: Kelly Khumalo And Somizi Get Botox
Video: Kelly Khumalo And Somizi Get Botox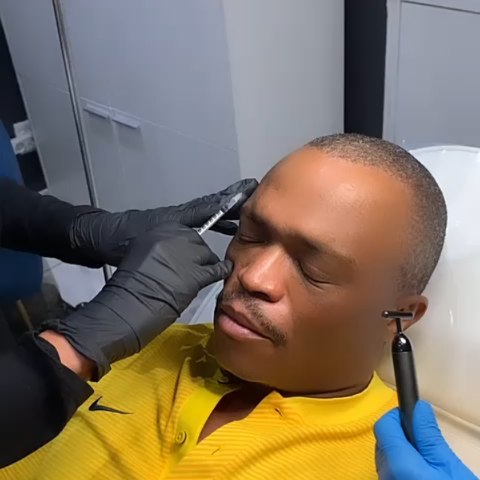 Somizi Mhlongo and Kelly Khumalo have taken their friendship to the next level. The friends both got Botoxes to remove aging wrinkles.
In his video, Somizi said he is fighting against the force of gravity that is pulling down his face.
Taking to the comments section, Somizi's friend Lerato Kganyago said that Somizi will end up looking like Imbawula (township heater) will all those injections he is getting.
Other people said that Somizi is stubborn, he does not want to be old.
Somizi's friend Kelly Khumalo also went in for her Botox and we have got to admit, sis is looking good.
Some people had mixed reactions to Kelly getting her monthly dose of Botox. They said that they strongly believe that black don't crack and perhaps when they are at least 55 years old.
Yesterday Somizi and Lerato were out pampering each other. On their day out, Somizi revealed that he is unemployed and actually joked about it.
The two good friends started their day out on a coffee date and then went shopping. Lerato spoiled her friend with some Starbucks but it was done against his will. He gave a description of his abductor, "Taken to lunch against my will….someone call 911-1011. Clues about the abductor….she has a deep voice, speaks horrible isiZulu, has two puppy brats, eats lots of boiled cabbage and can't swim but has pools in all her homes…..that's all I know for now," he wrote in the caption.
In her Instagram stories, Lerato Kganyago shared a video of a bubbly Somizi who joked about his unemployment status. She complemented Somizi saying he looked good but Somizi said, "that's what unemployment looks like."
Somizi also topped the trend's list when the first four guests on the revamped The Braai Show With Cassper Nyovest were announced. He is also part of the list but many people wondered how he was even booked when he was supposed to be cancelled.