Video – Drunk Babes Wodumo throws insults at Mampintsha's mother
Video – Drunk Babes Wodumo throws insults at Mampintsha's mother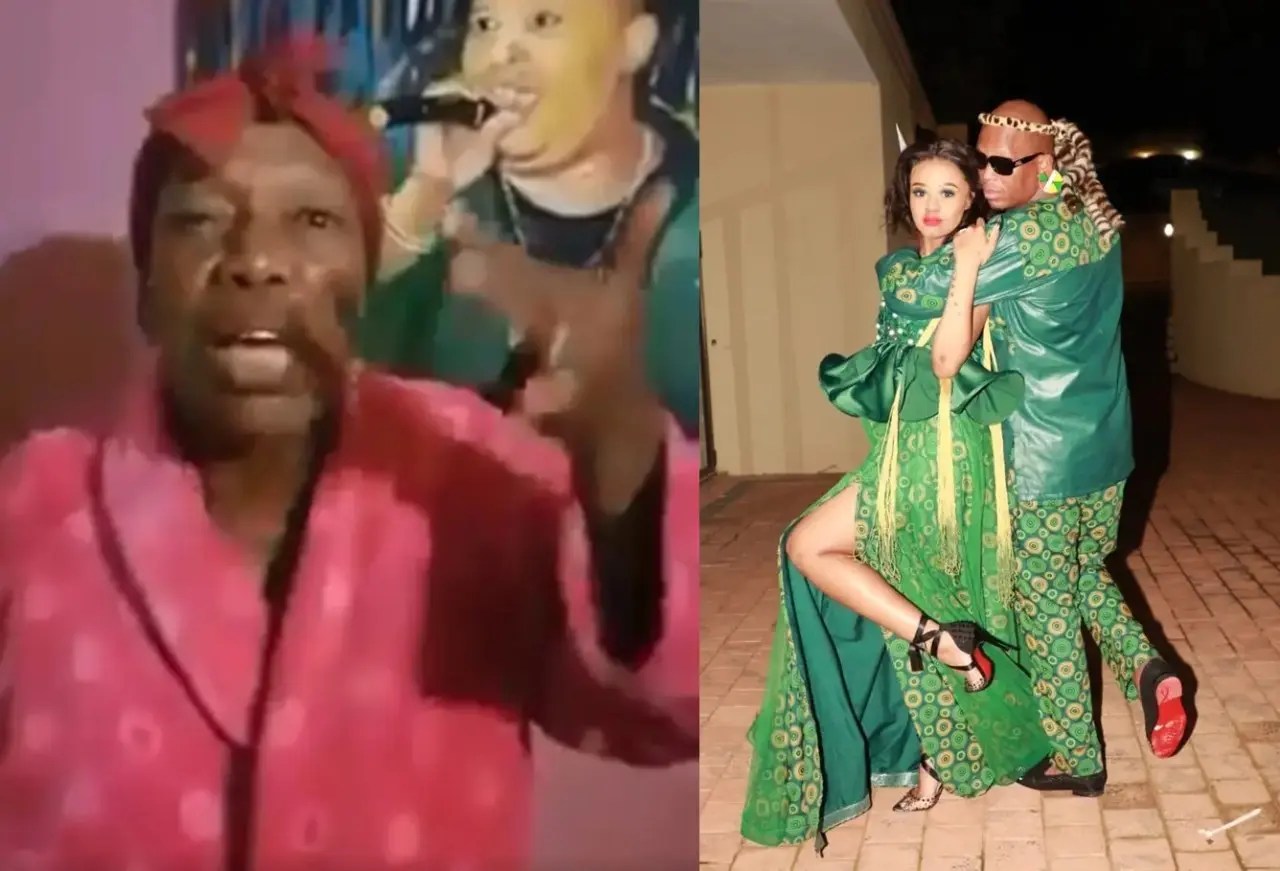 The famous 27-year-old Gqom artist and dancer Bongekile Simelani, also known by her stage name Babes Wodumo, went live on Instagram, hurling heavy insults at her mother-in-law Zama Gumede earlier on today. On the live video, the artist called her mother-in-law ' isifebe senja ', which is very derogatory.
Babes Wodumo also sarcastically asked God that her child does not take after Mampintsha's mother because she left his son when he was only three days old. Babes Wodumo hurled so many insults at her mother-in-law that fans were shocked. Traditionally a bride respects her laws, but Babes Wodumo called her husband's mother degrading names. She even went as far as threatening to beat her up, and if she didn't, then she'd ask members of her family to do it for her as well as saying that she hates her. The reason why she said all these things is still unknown. The live video was up for a few hours until the singer deleted it.
Babes Wodumo started dating Mampintsha years before releasing her hit song Wololo in 2016, but the couple was secretive about their relationship. On the 4th of March 2019, Babes Wodumo shared an Instagram live video where she was being beaten up by Mandla Maphumulo (Mampintsha). Fans were outraged and encouraged Babes to open a case. Babes opened the case but later dropped the charges on the 30th of May in 2019. In April 2021, the couple tied the knot, and Babes gave birth to their first child together in July 2021.
In April this year, Mam'Zama Gumede alleged that Babes Wodumo was faking her pregnancy, and she was using a foam or silicone tummy to appear like a pregnant woman. Still, those speculations were slammed when Babes Wodumo gave birth to Sponge Wodumo.
Babes Wodumo seems to be going through a lot. She could be angry for a concerning reason. On the 3rd of December, the Wololo singer was supposed to have her first solo show in Durham's Ampithetha at the North Beach, but fans were a no-show.